Opera for Mobile is no longer a web browser most view as relevant in the smartphone world, but that is not stopping Opera Software from releasing updates, especially for Windows Phone devices.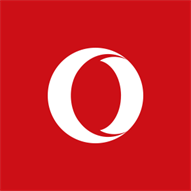 Opera Mini for Windows Phone
The new update appears to have brought forth bug fixes and performance increases. We doubt this will help with the app's current 2.6 out of 5 stars' ratings on the Windows Phone Store due to the possibility of most Windows Phone 8 users moving to Windows 10 Mobile in the months to come.
There will be no need for Opera Mini because so far, Edge for mobile works quite well outside of the regular crashes.
If for some reason you're not a fan of Edge on Windows 10 Mobile, then we're not certain what the other options are. Other web browsers are available via the Store, but the quality is lacking. Unless the likes of Mozilla and Google choose to release web browsers for Windows 10 Mobile, then Edge might always be the best web browser available on the platform
Here are some of the features one can expect to take advantage of with Opera Mini for Windows Phone:
Speed Dial – Set all your favorite websites on the home screen of the browser. Add as many entries as you like!
Combined address and search bar – Search Google directly by typing into the address bar at any time.
Tabs – Have more tabs open at the same time, allowing you to switch quickly between different sites while browsing.
The web browser can be downloaded here from the Windows Store.