After moving to the stable phase, Opera 17 is now available for download and testing by a large group of users. The new version that boasts more settings and preference options like startup handling options, manage search engines and others is ready for download for Mac and Windows machines.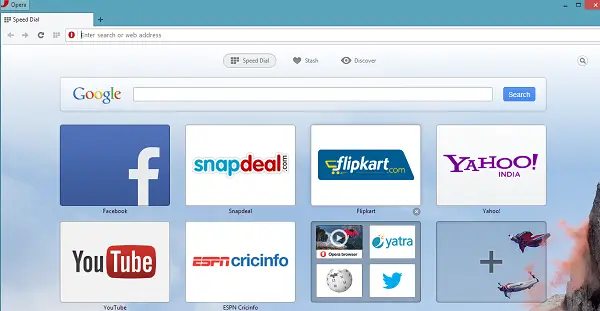 Opera 17 download
"As the Opera rapid release cycle beds down, today we're promoting Opera 17 from the Developer channel (highly experimental) to the Next channel, which is our feature-complete line and the last stage before being released to the world as the stable product," The Norwegian browser maker explained.
Opera 17 intends to travel past its former versions by integrating modern style with powerful features. There are more options than ever available to manage search. Simply click on Settings> Search> Manage Search Engines. Then, from the default search settings section, select the desired search engine and make it as default.
Old and good feature like Syncing are still not available with Opera 17 as it is still working to improve synchronization and make it more integrated with new generation of browsers.
Building from scratch means that syncing isn't compatible with Opera versions 14 and higher … yet. You will be able to sync with Opera soon. Thanks for bearing with us, replied Opera when i tried the option.
Nevertheless, you can visit Opera:flags and make some changes to the default settings. Do note that experimental features may not work. They may come, go or stop working at any time. Why? Flags control experimental or unstable features.
All changes would take effect only after you relaunch the Opera browser.
Anyone here uses Opera?