Opera in a surprising announcement made it clear that it is going to transition to the WebKit platform, taking its 300 million plus users with it. Beginning from today, Opera is planning to change things a bit. The browser maker which boasts tens of millions of Desktop users has decided to swap out its core browser engine, 'Presto' for WebKit for huge and immediate performance boost. Opera will use WebKit as its rendering engine and V8 as its JavaScript engine.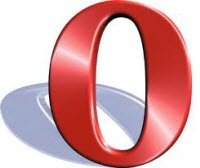 Opera Moves to WebKit
The decision comes in wake of the browser's performance that has been lacking lately, as demonstrated by some browser benchmarks features. It falls behind Google's Chrome, Mozilla's Firefox, and Microsoft's Internet Explorer. The situation has remained constant for much time now and is not changing anytime soon hence, the shift.
Instead of tying up resources duplicating what's already implemented in WebKit," explains Opera evangelist Bruce Lawson, "we can focus on innovation to make a better browser. Opera innovations such as tabbed browsing, Speed Dial and data-saving compression that speeds up page-loading, have been widely copied and have improved the web experience for all."
Consumers will initially notice better site compatibilty, especially with mobile-facing sites – many of which have only been tested in WebKit browsers. The first product will be for Smartphones, which we'll demonstrate at Mobile World Congress in Barcelona at the end of the month. Opera Desktop and other products will transition later.