The Outlook.com team provided another significant update to its Android app. The team listened to its customers after gathering feedback from them and made several changes. Earlier, the Android app was updated in April and the Outlook team was working hard to address as many requests as it could, which it had received via feedback. This update includes over 150 improvements along with some new features. Outlook.com mobile usage has tripled since what it was an year ago and 68% of Outlook.com customers now accessing on mobile devices. With today's update, Outlook.com is even better on Android.
What's new in this update
Server-side search : Now you can search through all the mails and not just the ones synced to your phone.  If you can't find what you're looking for on your phone, you have a new option to search Outlook.com to find your messages.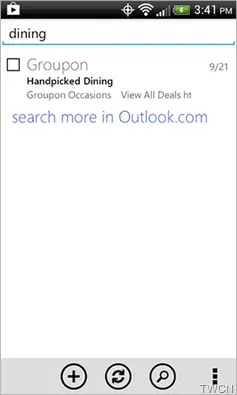 Unlimited sync of all email history for full off-line access : Now you can download all mail to your device. This was another popular request to provide choice for syncing your mails. Now the option added to download all your mails.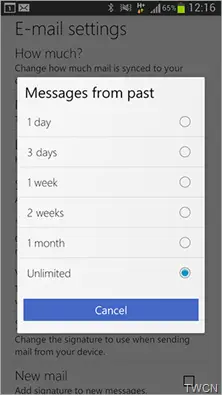 Support for Outlook.com aliases : Now you can send email from all your aliases in the Android app, just like you would in the Windows 8 mail app or on the web.
Eight new colors : This was also one of the popular request. With this update you can pick more colors to personalize your mail app the way you like it.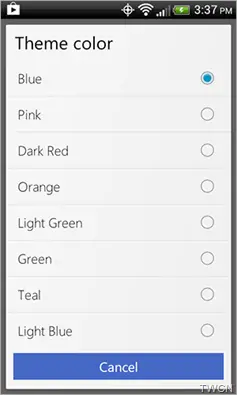 Vacation replies : Just like on the web interface, now you can manage your vacation reply directly in the Android app. You can choose to send the reply to everyone or limit it to the people in your contact list.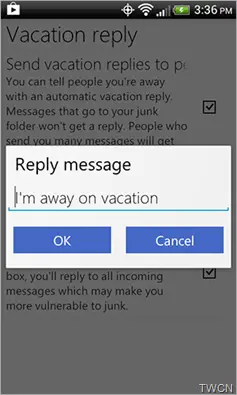 And the new update now also supports Traditional Chinese language. You can download the updated app from here.
The Outlook.com team is always ready for your feedback, provide your feedback & requests, can also use the hashtag #outlookappdate for the same.