As Microsoft Windows Team prepares to roll out the next build, two commonly used software on Windows will be available on the Microsoft Store. The name includes the legendary MS Paint app and the Snipping tool that allows you to take a screenshot.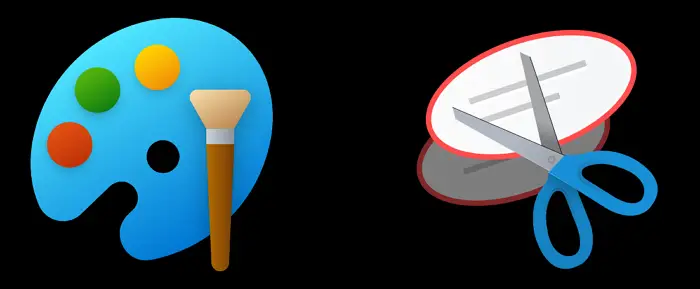 Paint & Snipping Tool to be available on Microsoft Store
If you already have the app installed, you can update them through the Microsoft Store. MS Paint has a new icon and is no more a part of the Windows Accessories.
Coming to the Snipping Tool, the same applies for it, and it has been packaged with Snip & Sketch. This allows Windows Team to deliver updates for both at the same time.
The team also points out that if you are running insiders that did not have Snip & Sketch installed, will see Snipping Tool removed after updating to this build and will have to install Snip & Sketch from the Store to get it back.
Microsoft had plans to get rid of Paint 3D, 3D Viewer, and the Math Panel. This happened with the Insider Preview version of the Windows 10 Build 21332 released around a month back.
Along with the announcement for the MSPaint and the Snip & Sketch tool, Microsoft announced few more features in Build 21354 that include—improvement in display settings, camera settings, organization of admin and system tools under Windows tools.