In recent times, such as this, many independent businesses are finding it difficult to promote their brands. Similarly, consumers are facing a lack of choice, affecting their buying decisions. To tide over this crisis, Pinterest, an American image sharing & social media service and e-commerce platform Shopify, have come up with a unique solution – Pinterest app on Shopify!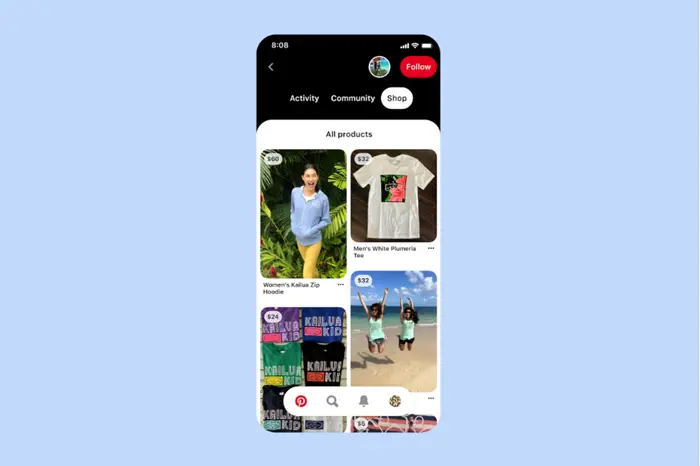 Pinterest app on Shopify launched
Realizing the potential of the Internet, more and more people are feeling inspired in taking their business online and in this direction are moving to platforms like Pinterest and Shopify to support their businesses.
While Pinterest has enabled the retailers to furnish their work from home setups, Shopify has helped them sell the products online, on Facebook, and in person. The joint efforts of both companies have created a new ecosystem through the Pinterest app on Shopify. The app offers a suite of shopping features including,
Automatic daily updating of products
Catalog ingestion
Tag installation
Ads buying interface
As we make Pinterest more shoppable, Shopify is the perfect partner for bringing access to catalogs, Product Pins and shopping ads to merchants so they can get in front of the millions of Pinners looking for unique products that match their taste. With the new Pinterest app on Shopify, in just a few clicks, retailers can take the products on their virtual store shelves to the recommendations Pinners see as they shop. Merchants are adapting to new realities and looking ahead to the future of retail, which is why we're focused on making both our ads and organic features available and impactful to businesses of all sizes, said Jeremy King, SVP of Technology, Pinterest.
To summarize, the Pinterest app on Shopify works like a self-serve tool as it establishes a connection between the individual store and Pinterest automatically. When installed, the Pinterest app lets a merchant deploy a tag on his website, upload the product catalog, and quickly publish in-stock Product Pins.
Once done, a shop tab becomes visible on the merchant's profile making it easier for people to discover and save their products. They can then buy products from their website, directly. The main benefit here – The merchant no more needs to edit code or add development resources.