Ever since Project Spartan has started taking shape, Microsoft's team of developers is coming up with some or other update every single day. On the same lines, on March 24th, 2015, 'Project Spartan Developer Workshop' took place. One of the most important updates from this workshop was, Project Spartan will host new browser engine, while IE11 will host the legacy engine. With this workshop, the default browsing experience that Windows 10 is going to offer is nearing the time when its preview will be public.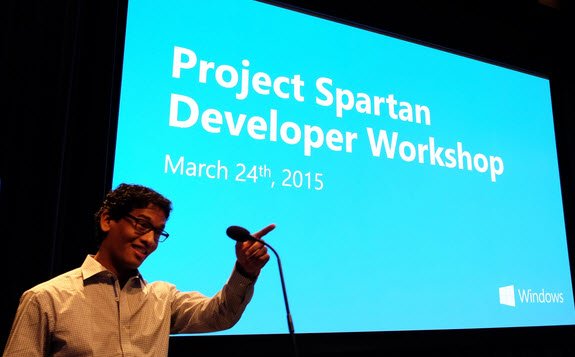 Important updates from Project Spartan Developer Workshop
One of the most important update from this workshop is on Windows 10, Project Spartan will exclusively host Microsoft's new engine. Internet Explorer 11 will remain fundamentally unchanged from Windows 8.1, continuing to host the legacy engine exclusively.
Microsoft mentions a number of reasons for this update:
Since Project Spartan was built for future web generations, hence, this browser has a modern architecture and service model for Windows as a Service. Since there is a clear division between the legacy engine and the new engine, Windows will be able to serve as a service.
The test results of Project Spartan exhibit that it is highly compatible with the modern Web, that's why the legacy engine isn't needed for compatibility, when there is Project Spartan.
This change was also done since there was a feedback received from the Insiders and developers where they mentioned that it wasn't clear what the difference was between Project Spartan and Internet Explorer 11 from a web capabilities perspective, or what a developer would need to do to deliver web sites for one versus the other.
Microsoft mentions why Internet explorer 11 hosting the legacy engine is the better option.
"For Internet Explorer 11 on Windows 10 to be an effective solution for legacy scenarios and enterprise customers, it needs to behave consistently with Internet Explorer 11 on Windows 7 and Windows 8.1. Hosting our new engine in Internet Explorer 11 has compatibility implications that impact this promise and would have made the browser behave differently on Windows 10."
You can read the complete details on The IE Blog.