You can now embed the comments threads from Reddit, says the official blog. This new feature added to Reddit enables users to showcase the Reddit comments on their website directly by pasting the embedded code into the web page.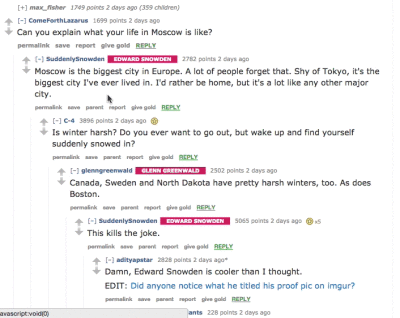 After keeping it in the Beta mode for few months, the feature finally was made public today through an announcement via blog post on the official blog.
The post says,
"Embeddable comments make it easy to showcase Reddit comments on your website or blog without having to take screenshots or copy & paste long blocks of text. Embedded comments will respect the comment author's edits and deletions, and they'll always feature a link back to the original comment thread and sub Reddit".
Reddit now has an 'embed' button below each of the comment in threads. Just go to the comment's permalink page on Reddit and click on the tab 'embed'. Copy the generated code and paste it in your webpage where needed.
No need of making the screenshots of the comments and thread anymore, you can simply embed it and insert in your blog posts. Do not worry about your private sub-Reddits as this feature is available only for the comments made on public threads. This move will certainly help Reddit get more advertisers and users.
Launched in the year 2005, Reddit is a social networking website and is being used by webmasters to promote their websites. The registered members here can submit their web content as well as the direct links to their website.
Microsoft founder, Bill Gates also does an Ask Me Anything session at Reddit from time to time, where he answers the questions asked by his followers.