Jio's e-commerce debut on WhatsApp appears to be around the corner, according to sources. Facebook, the social media giant has decided to infuse a fresh capital of $5.7 billion in India's fastest-growing telecom company, making Facebook its largest minority shareholder. As a result of this investment, Facebook gets a 9.9 percent stake in the business owned by Mukesh Ambani, the country's richest man whose net worth is more than $51 billion.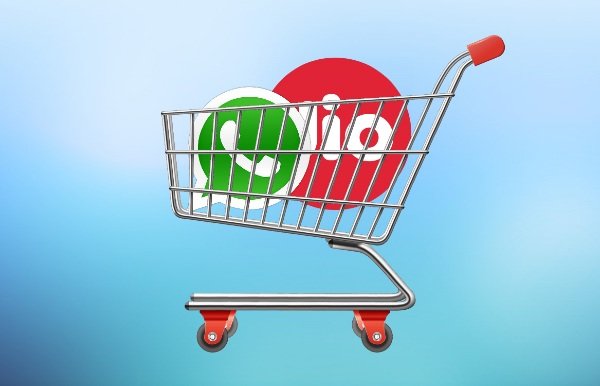 Facebook and Jio have briefly revealed how this strategic alliance will be formed over the coming months. From what we know so far, this deal is to shape the future of both the companies in the Indian market.
Jio-WhatsApp e-commerce plan
The question is not the amount of money Mark Zuckerberg's company has decided to spend, only to acquire as little as 9.9 percent stake in Jio that's valued at nearly $65 billion, the real question one should ask is this: What do they plan to do with it?
Earlier this year, Reliance Jio launched its e-commerce initiative called JioMart, a grocery-delivery platform to take on the likes of Amazon Now, BigBasket, etc.
JioMart is being built in partnership with millions of small merchants and Kirana shops to "empower them to better serve the needs of Indian consumers."
In its press release, Reliance Jio wrote:
"The companies will work closely to ensure that consumers are able to access the nearest kiranas who can provide products and services to their homes by transacting seamlessly with JioMart using WhatsApp."
The possibilities are practically endless. But to begin with, e-commerce is something that interests both Facebook and Reliance Jio. In the past, both of them have given hints that something is cooking up.
JioMart app will soon be accessible to Android and iOS users.
Last year, Facebook introduced Catalogs in the WhatsApp Business app, allowing sellers to list their products on their WhatsApp Business account. While there is no confirmation whether WhatsApp is working on something similar for Reliance Jio, WhatsApp will power the JioMart platform.
In the future, you will be able to buy groceries directly on WhatsApp. It will probably make Facebook one of the largest e-commerce players in India, thanks to more than 400 million WhatsApp users in the country.
"We are also committing to work together on some critical projects that we think are going to open up a lot of opportunities for commerce in India," said Mark Zuckerberg, CEO of Facebook.
Going beyond e-commerce?
We only discussed the possibility of a full-fledged e-commerce initiative. But the partnership between Facebook and Jio could extend to many other verticals that Jio may launch in the future including taxi-hailing and food-delivery service.