Today, Microsoft unveiled two new mice, designed to make Windows 8 navigation a lot easier – Sculpt Comfort Mouse and Sculpt Mobile mouse. A year ago, Microsoft had launched Wedge Touch Mouse that featured a 4 way-touch scrolling and a Backpack Mode to extend the battery life of a computer and Wedge Touch, Sculpt Touch Mice and Keyboards that boasted 4 way touch-scroll strip, capable of detecting vertical and horizontal swipes. Now, two new additions have been made to Microsoft's range of hardware devices. These devices have a separate button to bring up the Windows 8 Start Screen.
Sculpt Comfort Mouse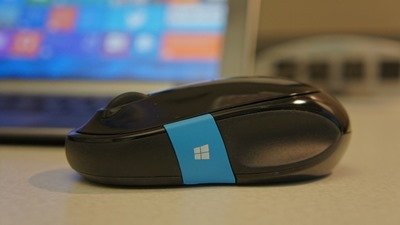 As the name suggests, this piece of hardware has an ergonomic shape. towards left, it is covered by a blue strip which is supposed to be capacitive surface (Windows Touch Tab) for swiping through open programs in Windows 8. In short, it has hot-key which you can operate with your thumb and use anytime to bring up the Windows 8 Start screen. In addition to bringing up the Start Screen, you can use the same to get to the desktop, all without having to hit the keyboard.
More importantly, The Sculpt Comfort Mouse uses Bluetooth technology to connect wirelessly to the device of your choice. It price is expected to be around $40.
Sculpt Mobile Mouse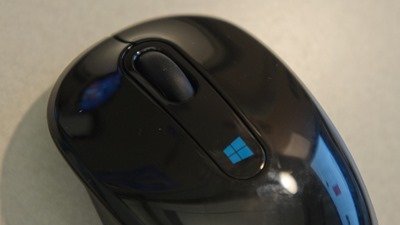 Mobile Mouse just has the Start key and a scroll wheel. It adds a small Windows button to take you to Windows 8 Start Screen. Unlike Sculpt Comfort Mouse, mobile mouse requires a USB transceiver for its working. The good part, it features "BlueTrack" technology for use. This means it can virtually be used on any surface. It is expected to cost around $30.
These are the first mice from Microsoft to include a Windows button on them, giving you quick and easy access to specific features in Windows – and, in the case of the Sculpt Comfort Mouse, more advanced functionality in Windows 8, said  Microsoft.