The OneDrive app for Android and Windows Phone received ant updated with some very interesting features. The OneDrive team introduced a feature for Android Wear and Cortana search integration for Windows Phone app. Let us check some details on it.
OneDrive Photos on your wrists
Earlier in last month, we had seen how OneDrive brought photos to Apple Watch. After that it was also updated, improving the performance. Now with the latest release, the team has brought photos to Android Wear devices.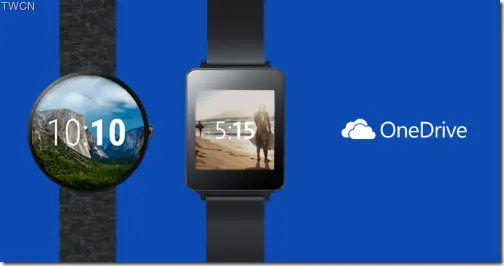 Now you can see your OneDrive photos on Android Wear watch. Just tap and hold on your watch screen and choose Watch face.
With the OneDrive watch face, each time you activate your watch, we'll show you a great photo from the last 30 days. It's a fun way to personalize your watch, and new photos will rotate through every month.
PDFs built-in experience
This latest update also made it easier to read PDFs within OneDrive. Now you can view and search within PDFs with the new built-in experience.
You can get the latest OneDrive app for Android from PlayStore.
Cortana helps you to search OneDrive
The OneDrive app for Windows Phones too got the update. This update has made finding files in personal OneDrive very easy. One has to just go to Cortana and tell her to find the notes you jotted or the photos you wanted. One has to say for example "OneDrive search for Hawaii sunset photos" to find pictures from Hawaii. One can also search for a specific word or a phrase within an office document or a PDF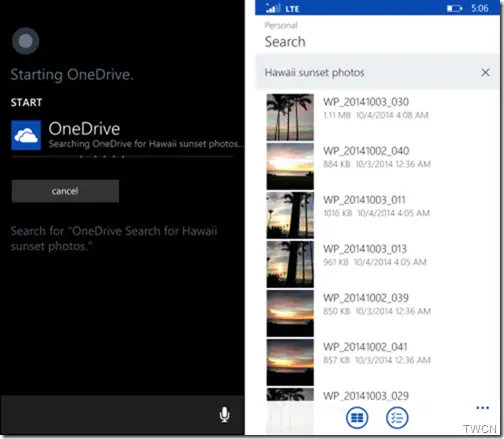 Announcing these new features Omar Shahine,  Group Program Manager said that as of now this feature is available only in selected markets.