As the BlackBerry 10.1 operating system starts rolling out today for BlackBerry Z10 users, the Skype team too announced the availability of Skype Preview for Z10 devices. Earlier in April, the Skype preview version was made available for BlackBerry Q10 users. With this release, Z10 users too will be able to experience Skype on their mobile devices.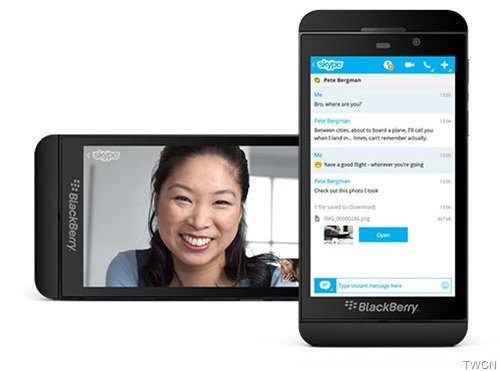 The Skype team had been working closely with BlackBerry to provide best possible Skype experience now for Z10 users.
We are happy to announce that Z10 users around the world will now be able to enjoy the preview version of Skype on their devices, says the Skype Team.
The Skype app seamlessly integrates with the phone book and the BlackBerry Hub. Once you install the Skype app on your Z10, you can try various popular features of Skype.
With the Skype app, you can:
Talk with your loved ones using free video and voice calling
Send instant messages
Reach the contact via text or video messages if the contact is busy
Call landlines and mobiles all over the world at Skype's low rates.
BlackBerry Z10 users can also check with their service providers/ local operators about the availability of 10.1 update and install the Skype app.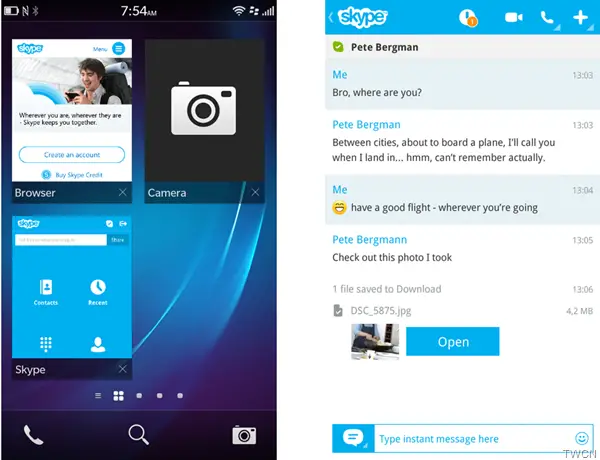 Please remember that this is a Skype Preview version. The Skype team will continue to work with BlackBerry to fine-tune the performance of the Skype for Blackberry app, so expect and keep looking out for Skype updates.
You can get the Skype for BlackBerry from here.