Skype lets you communicate using voice as well as video and is available on computers, mobile phone devices, tablets, TVs and even games consoles. Microsoft has now gone a step further and released Skype for Web.
Skype for Web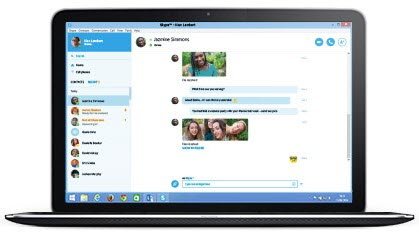 Skype for Web will now let you now chat using your web browser and let you connect with friends, family and colleagues around the world, for free.
This can be especially very useful if you do not have the Skype app installed on your device and you need to chat with your friend or business associate. All you need to now do is sign in to Skype for Web on Skype.com and you will be able to connect and start chatting directly from your browser. Making great quality voice or video calls too is easy – just press the Call button to connect.
In the future, using Skype on the web will become even easier and convenient. Imagine you wanted to meet your child's teacher, or conduct an online interview with a potential candidate -you'll be able to chat over Skype directly from a browser in just a click, says Microsoft.
Skype for Web currently supports Internet Explorer, Google Chrome on Windows, Firefox, and Safari
It is currently in Beta and available only to a limited number of users, but will be gradually rolled out to all over the next few weeks.