There is a new version of Skype that was released by Microsoft recently and brings a lot to the table. Not a lot in terms of features, but rather the design. What we have here is an almost complete redesign of the platform for it to look more modern.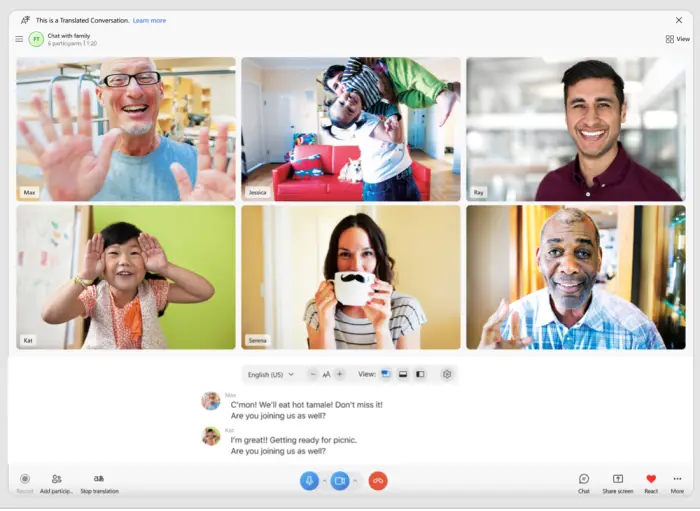 Skype gets redesigned
From what we can tell, the changes are quite extensive, more so than we originally thought. You can see the changes right away from the loading experience to the improved performance because it does feel faster than before.
We've redesigned the Skype experience to be more delightful and fun. From the loading experience when you open Skype, to the first steps that get you going in the app, we have updated the entire product experience with fresh illustrations, animated emoticons, new performance improvements, and reliability + bug fixes.
Apart from the new design, there are additional themes and header color options to make Skype your own. Once a theme is added, it can then be seen more prominently throughout the app entirely. Furthermore, the software giant has included updated accessibility color themes as well, so there is something here for everyone.
Introducing the Today tab
With this version of the Skype app, users can read and share personalized articles and news without the need for a subscription. This can be done via the Today tab where personalized articles and news stories from trusted sources are seamlessly integrated.
From what we can tell, this feature is similar to how personalized news is done via Bing and MSN. That is not surprising because they are all Microsoft products, so expect to have the freedom to choose how news is presented and from which sources.
If The Windows Club is not on your list, please add it because we have a lot to say where Microsoft-related technology news is concerned.
Translate Skype calls in real-time
Another thing you can do here is to translate your Skype calls in real time via the Real-Time Translation feature. It is capable of making audio translation in the other language sound similar to your own voice.
Microsoft can do this due to the use of artificial intelligence. We haven't tested this yet, but you can be sure we will and then deliver feedback on how well it works.
READ: Skype now lets you set Bing Image of the Day as virtual background