For those who weren't aware, it is possible to add a virtual background in Skype while a video call is active. Users have the ability to add custom backgrounds, which means, you can add any picture you want. However, the folks at Microsoft have made some changes where folks can now add the Bing Image of the Day as a background. This is a neat and welcomed feature because, in most situations, the Bing image of the day is usually high-quality photos that look like nothing else. So, the option to include such photos in the background of your video calls quite a neat addition.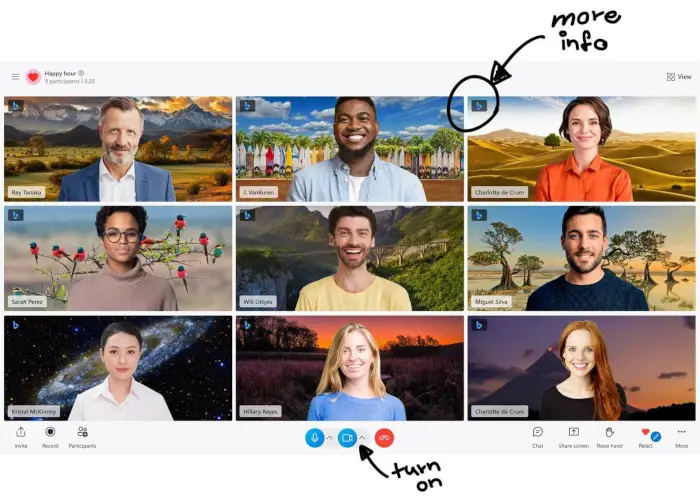 Skype now lets you set Bing Image of the Day as virtual background
The Head of Product for Skype tweeted the following:
What happens when Skype and Bing do a collab? Well, you get one of the most fun features in a video call. Set your virtual background to the Bing image of the day now in Skype. It's a great way to start your call and a fun way to break the ice.
How to set Bing Image of the Day as Skype's virtual background?
OK, so when it comes down to enabling Bing images as your virtual background, you must first perform a video call.
Once the call is active, go ahead and hover the video button, and from there, click on the More menu button.
The next step, then, is to select Choose background effect
The Bing icon is located at the top left area.
We suspect in the months to come, Microsoft will add this same feature to Teams since it is the default messaging and video call app on Windows 11.