Microsoft has made an important announcement regarding Skype Translator Preview. They have now removed the sign-up requirement to access the preview. Users simply need to download the preview application from Windows Store and they can start using it right-away!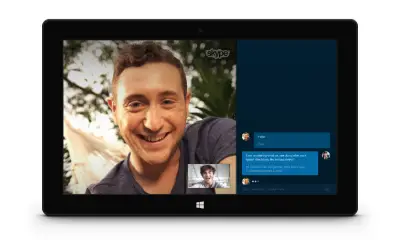 Skype Translator Preview
Last year, Microsoft launched the most awaited Skype Translator preview. Skype Translator is a successful attempt by Microsoft to bring people closer across the globe. With the translator, language barriers are also broken down. Now it's easy to talk to a friend in France, who cannot speak English; or the other way round. TWC News has already covered the important features of the new Skype Translator in December 2014.

Skype mentions that ever since the preview was released, people across the globe started giving it a try. Some of the early adopters of the preview also included non-profit development organizations. They needed an easy access where they could use the application immediately. Microsoft mentions one such organization named as 'Pro Mujer', based in New York city that is working for financial, health and human development of women in Latin America. The organization needed a continuous communication with the field managers who could hardly speak English. The organization mentioned that Skype Translator changed their way of working, which only became easier and better with ease of communicating without knowing each other's language.
"We are very proud of the Pro Mujer's mission, and we're delighted they found value in using Skype generally, and Skype Translator to make an impact in so many people's lives."
Skype Translator currently has four available spoken languages, namely, English, Spanish, Italian and Mandarin; while the instant messaging (IM) has 50 languages. Slowly Skype Translator will adopt other spoken languages. Till then, users can can write a text message in their language, and the recipient will receive it in their language of choice.
Read about this application and download the Skype Translator preview from the Windows Store.