Now, people who are using Skype on a web browser will be able to connect to their conversations faster than before on Skype for Web and Skype for Outlook.com. This is possible because of the latest ORTC APIs. The Skype Team published this update on Skype Blogs on September 18th.
According to the blog, the ORTC APIs enable the development of real-time audio and video communications applications on top of the Microsoft Edge browser, without the need to install any plugins. Thanks to this feature, Skype for Web and Skype for Outlook.com have become easier to use.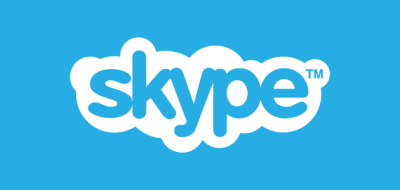 Skype for Web and Skype for Outlook.com
On the same blog, the Skype team announced the availability of the ORTC API preview for Microsoft Edge browser in the latest Windows Insider Preview release. The Microsoft Edge Team mentions about the announcement of ORTC API preview on Windows Blogs.
"ORTC Support in Microsoft Edge is the result of a close collaboration between Microsoft's Operating Systems Group and Skype teams. Together we bring over 20 years of web platform experience and over 12 years of expertise in building one of the largest and most reliable real-time communications services for consumers and business users. Our goal is to enable developers around the world to build experiences that include the ability to talk to Skype users and other WebRTC compatible communication services."
The blog on Skype Blogs also mentions that later this year, those using Skype for Web on Microsoft Edge won't need to install a plug-in to make voice and video calls. Very soon, Skype for Business will also get similar features, where they won't have to install any plug-in for using Skype for the video and voice calls.
The Skype Team further mentions,
"We're thrilled about the exciting scenarios that ORTC APIs enable and we are proud to be one of the first to use these ORTC APIs in the Edge Browser.  The ORTC APIs will enable us to develop advanced real-time communications scenarios – like group video calls with participants all on different browsers and operating systems – using features like Simulcast and Scalable Video Coding (SVC), all while preserving the ability to easily interop with existing telephony networks."
Read more about this announcement about Skype for Web and Skype for Outlook.com on Skype Blogs.