Internet's popular name Speedtest.net, the website that provides utility tool to measure speed of Internet connection has started phasing out dependency on Adobe Flash. The speedtest tool, the service which is used by millions of people across Internet is live from pretty long time and depends on the ageing Adobe Flash.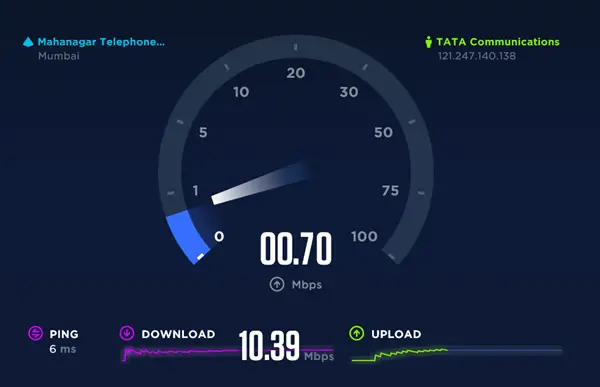 Speedtest ditches Adobe Flash
Adobe's all-but-dead Flash platform is known for hogging extra computing resources. Ookla is in the process of beta testing the new version of Speedtest, the website that comes with all new design that is noticeably more minimalist than its current flash-based website and also does not require any resource-intensive plugin.
The usage of Adobe flash was strongly criticised by Apple's co-founder Steve Jobs. The support for Adobe flash was also deprecated in some of the Apple's products. Adobe itself issued a statement asking all the web developers to stop building any tools that makes use of Flash product. Adobe was also forced to rename its signature software from Adobe Flash Professional CC to Animate CC to remove the infamous "Flash" name from its product and to better associate its product with animation.
In fact many major websites including some of the popular streaming services like HBO and Spotify even now relies on Flash to operate – thus keeping the Adobe Flash live even now.
Ookla's speedtest measures the ping, upload and download speeds of Internet connection. One can access the HTML5 version of Speedtest service by visiting here.