Microsoft India, in partnership with iBall, announced the launch of iBall Splendo. The compact Splendo PC-on-a-stick device is affordable runs Windows 8.1. iBall is an Indian electronic manufacturer. Splendo when connected to TV via HDMI, converts it to a fully functional PC and Smart TV. Priced at Rs 8999 (~ $140 ) includes a wireless mouse and keyboard. To get complete Windows PC experience, just connect it to a TV.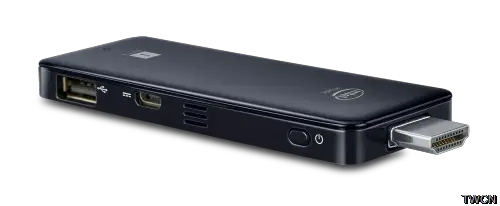 Splendo neatly fits into your pocket and is a fully functional PC useful in many places. If anyone wants to develop digital signage or add intelligence to a conference room projector or deploy a room full of PCs running the same Windows OS. This PC Compute Stick can also be used for entertainment purposes, surfing YouTube/videos, browsing photos and playing games on TV.So it will be useful for a home or a office conference room providing different dimensions. It provides the performance, cost and size to the users satisfaction.
Its specification includes:
Intel Atom Quad-core processor
Windows 8.1
2GB RAM
32 GB built-in memory
HDMI to connect to TV
HD graphics
multi-channel digital audio
micro SDXC slot
regular USB port
Wi-Fi
Bluetooth 4.0
Fanless design
Because of its small size, it can be easily carried while travelling in a pocket and can even be used as a laptop replacement.
Vineet Durani – Director Windows Business Group, Microsoft India speaking on the launch said –
"The iBall Splendo is for people who love devices and want to be connected all the time using multiple form factors. These users are tech enthusiasts who love gadgets, have access to multiple TVs at home, love the Smart TV experience and use Windows for browsing, social networking and multimedia consumption."
Sale of iBall Splendo will start in July across India.