STEMconnector, a source which includes wealth of information and is considered as the One-Stop for "who" is doing "what" has come up with the official list of its 100 CEO Leaders in STEM publication. The publication lists some 100 corporate CEO profiles based on their contribution towards technology; innovation; skills and public-private partnership.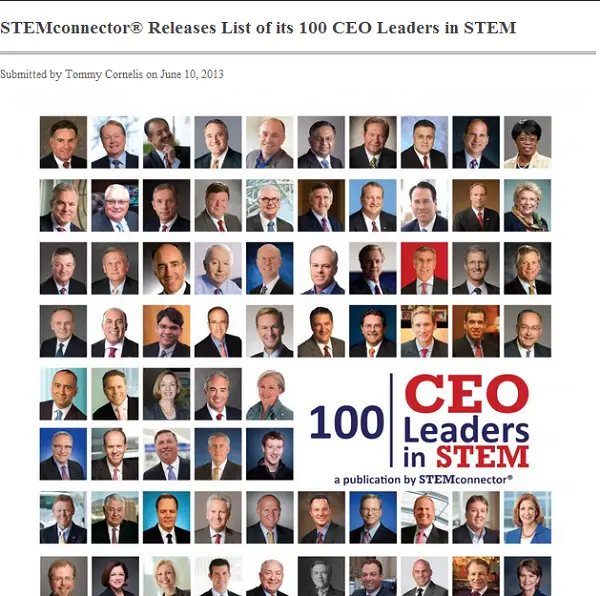 Top 100 CEOs in STEM
The current top 100 CEOs list includes Microsoft CEO – Steve Ballmer, an American businessman who also ranks number 19 on the Forbes 400. Along with him there's Nathan Myrhvold, the Washington lad and a former Microsoft colleague.
According to a Washington STEM news release:
"Washington state ranks number one in the nation in the concentration of STEM jobs due to inspiring business leaders like Steve Ballmer," said Patrick D'Amelio, CEO of Washington STEM. "The time is now to invest in STEM education and ensure our students have a strong foundation in these fields which are critical to our state's economic prosperity."
While preparing the list, STEMconnector analyzed three aspects namely,
The CEO's background and career
His or her company's STEM position within the industry
The company's specific items and lines of action around STEM
The list of the top 100 "STEM CEOs was presented as part of the 2013 U.S. News STEM Solutions summit, said Microsoft. You can find the complete list here.