The Sticky Notes team at Microsoft have been pushing great updates to the app. First, they released an all-new major update with Sticky Notes 3.0. Then they announced the integration of Sticky Notes with the OneNote app and announced their synchronization across Windows 10, Android and iOS, followed by the release of Sticky Notes Version 3.1 where they added up the newly created dark mode and faster sync performance with a ton of bug fixes and performance improvements.
Sticky Notes on the Web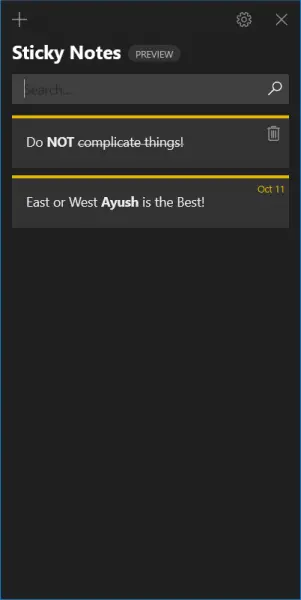 Microsoft has announced that this Sticky Notes integration is now expanding to the Web as well. This means that, with the sync capabilities that were introduced with Sticky Notes version 3.0, users will be able to view their notes on the web as well.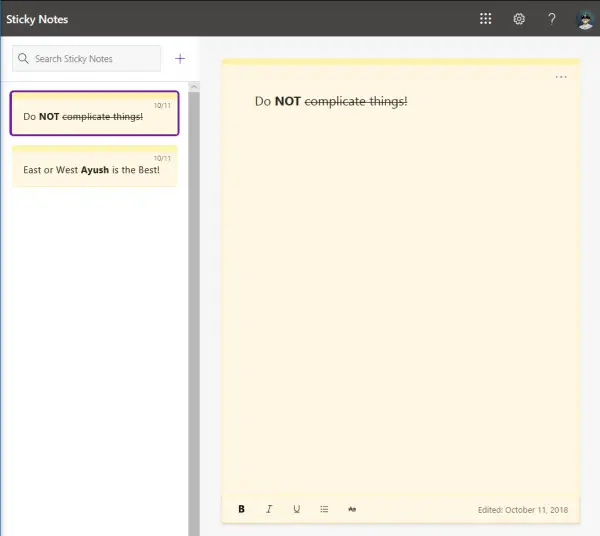 In other words, users who wish to access their content on non-Windows 10, non-Android or Non-iOS devices such as the ones running Ubuntu or other similar operating systems will be able to access their notes anytime they want. This seems to be moving forward step from Microsoft where they want more and more people being able to access their services no matter on what platform they are and with Web proving its abilities, maintaining an app online on the web is far easier than that of a native app.
If you want, you can access their web version of Sticky Notes here at onenote.com/stickynotes. You just need to make sure that you have an updated version of the same in all the platforms that you use. You will need a Microsoft account for you to be able to sync across devices.