Is your internet browser capable of making your internet connection much more secure? Well Internet Explorer 11 sure does. Internet Explorer 11 has the ability to reduce the usage of susceptible cipher-suites like RC4 and apply the latest web security standards, TLS 1.2. RC4 is a streaming cipher which is widely preferred by TLS servers.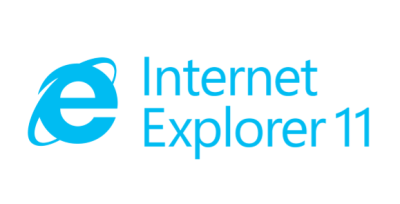 According to some studies, RC4 key stream can be exploited in order to recover encrypted data, but RC4 comes with some flaws too. Some studies by Paul, Mantin and Fluhrer depict that RC4 contains some cryptographic flaws, but is totally practical. So far, Internet Explorer 11 is the only most secure browser, which also protects information against socially engineered web attacks.
So, if you using IE11 as your browser, you have less reason to worry, compared to users of other alternative browsers, because it takes care of everything including protecting your important personal information on social media, banking and other sites with crucial information. The brand new IE11 makes sure that the users get maximized security along with web compatibility, even if the RC4 cipher-suite is being used on a huge basis.
Says Microsoft:
IE11 makes 39% of Web sites more secure by discouraging the use of vulnerable RC4 based cipher suites and increases security on 16% of Web sites by negotiating TLS 1.2, the most secure version of TLS.
Around 5 million websites were involved into the study, and it was found that 96% of them can exchange various ciphers but nor RC4. And almost 40% sites of the 5 million support non-RC4 ciphers, but still prefer RC4 and IE11 is the ideal browser for these sites, enhancing their security on the web.



In cases where your browser is unable to exchange for a non-RC4 cipher-suite, IE11 can easily negotiate TLS 1.0 or SSL 3.0 with RC4, to make sure that you can access the sites you want to. What IE11 actually does is that it discourages the use of those cipher suites which are susceptible RC4 based and further enhances the website security of 16% of the sites by negotiating TLS 1.2, which is the most secure of all versions.