Microsoft had recently indicated that the Surface RT tablet would start being available in the European markets with effect from 14th February. Since the launch is approaching, Surface RT advertisements have started appearing in the media.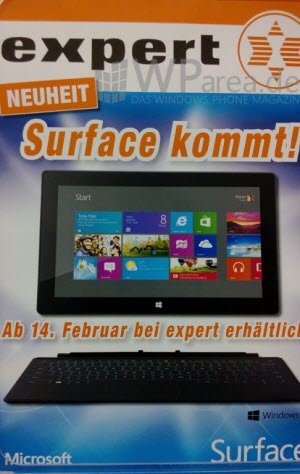 The Expert Store in Germany has started advertising Surface RT – with its prices being roughly equal to those from the Microsoft Store. Other retail outlets notably Saturn and Media Markt are expected to start selling Surface RT, in a week or two.
All over, people are waiting for the launch of the Surface in their regions – and this news is sure to make the Europeans happy. There is no news however when the Surface Pro, which was recently made available for sale in U.S and Canadian market, would be launched in Europe.
A TV ad too has been release – check it out!
Via WinBeta.