More HoloLens goodness have been leaked today, and it shows what the Start Menu will look like. For some time now, the software giant has been refining the Start Menu on Windows to make it modern and easier to use. To see a similar thing being done on HoloLens is no surprise.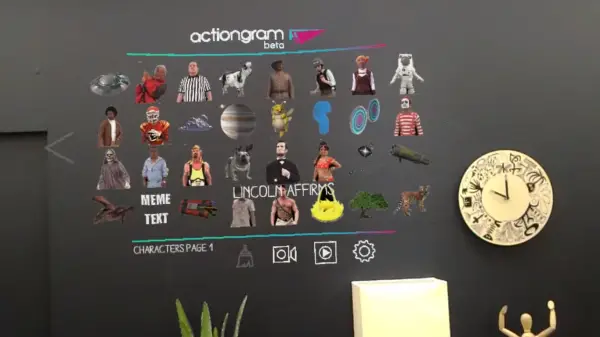 HoloLens Start Menu
The leaked video came from a HoloLens app called Actiongram HoloLens, and so far it provides the best look at the Start UI. From what we have seen, it contains the regular Live Tiles, access to WiFi, Cortana, along with sound and battery.
There is also a section to gain access to all apps, which is similar to the current Windows 10 start menu. When it comes down to navigation, it is done by waving around your hands or hovering with your fingers. Air pressing is very much prevalent here, but worry not, Microsoft is also working on an accessory mouse.
We understand this mouse is called the Clicker, and it relies on Bluetooth to be connected to HoloLens. From what we can tell, it only comes with a single button, but that should be enough for something such as HoloLens that needs to be as simple as it can.
We're gland that Microsoft is working on a hardware to help with navigation because not everyone wants to air tap to get around HoloLens' user interface. The next thing Microsoft should do is to make it possible to use the device with a wire.
Wireless kills batteries, that is something we've come to understand very well.
Take a look at the video.