Video communication services have become an integral part of our daily routine in the last few months. As a result, obviously, their consumption has risen exponentially. While services such as Zoom and Google Meet continues to provide only premium and enterprise customers with new features, Microsoft Teams has come up with some fresh features and capabilities for free users.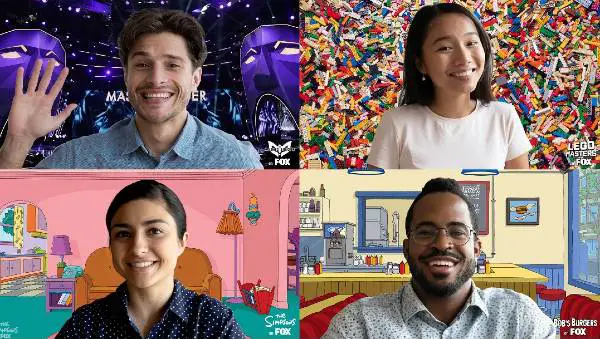 Microsoft Teams Free version gets new features
Microsoft has announced the rollout of new custom background effects in Teams. Additionally, the company is also introducing new features in the free version of Teams, aiming to boost work productivity, collaboration, among other things:
The overall usage and userbase of Microsoft Teams have literally doubled in the wake of a pandemic. Microsoft Teams also witnessed more than 1,000 percent growth in the month of March alone.
"These trends, along with daily conversations with customers navigating remote collaboration, inspired us to accelerate new features to customize your video experiences and make meetings more productive, comfortable, and fun," Microsoft said in its blog post.
Custom backgrounds in Microsoft Teams
Microsoft has enabled support for custom backgrounds in the free version of Teams. Microsoft is also offering a collection of preset images across categories. Users can upload their own images or choose one of the collections of backgrounds available online.
Interestingly, Microsoft Teams further eliminates the need for a green screen to overlay a custom background. Microsoft says it uses artificial intelligence (AI) to differentiate the subject from their background in Teams. Last year, Microsoft Teams introduced a background blur.
Microsoft Teams provide users with some new features
The free version of Microsoft Teams can now schedule meetings and send out invitations in advance. Built on top of the existing "Meet Now" feature, hosts can either copy the meeting link to send directly to other participants or sending an invite via Outlook or Google calendar. Scheduling meetings is a much-requested feature that is being rolled out to Microsoft Teams free users.
Microsoft now allows Teams free users to enable live captions during their calls and meetings. This feature is currently available as a preview in U.S. English.
In related news, Google Meet recently enabled noise cancellation for G Suite Enterprise and Education customers. Meanwhile, Zoom wants to limit its end-to-end encryption facility to paying customers.