The year 2012 kick-started a lot of new trends in many walks of life which means that related witty memes ruled the roost. Memes – 'culturally relevant multimedia often enhanced with a witty caption' were amongst the most-shared media content on popular social platforms like Facebook, Twitter, Reddit et al.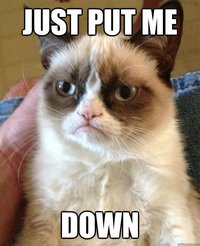 In an attempt to juice out the most-viral and wittiest memes this year, Know Your Meme has prepared a list of top memes after extensive background work which includes 'analyzing internal page views, search interest on Google Trends, covers, parodies etc.'
Any guesses for the top meme of 2012? Well, it's related to the artist who has the most-viewed video on YouTube – PSY. Gangnam Style was also judged as the most viral video this year and this of course did give birth to countless memes, parodies and spoofs, making PSY a star overnight.
Grumpy Cat, known for that awkward pose, is the second most popular meme in 2012. The others that feature on the list are:
Which one of these were your favorites? Mine was Grumpy cat hands down!