The year 2012 has been momentous for YouTube. From igniting the dance cells of more than a billion people when they broke into Gangnam Style to highlighting the KONY evil; from providing instant updates about Olympics 2012 to Felix Baumgartner's supersonic free fall, YouTube has seen it all.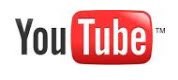 Users have watched more than 4 billion hours of video every month. Millions of creators have used 'YouTube channels to experiment with innovative forms of entertainment, explore their passions and interests, and take creativity and pop culture to new levels.'
As 2012 comes to an end, YouTube takes out time to revisit the most-talked about videos this year, some which brought a smile and others which underlined the need for change, sometimes as big as a change in the state government.
GANGNAM Style by PSY stands atop on the list having crossed 1 billion views, the highest ever in YouTube history. Though more than half of its viewers never understood the lyrics or the Korean language but it was not an obstacle to spin-off hundreds of parodies and force users to put their dancing shoes on. From Barack Obama to Britney Spears, from Henry Gayle to Salman Khan, almost everyone has tried it and loved it.
Enjoy the video, A DRAMATIC SURPRISE ON A QUIET SQUARE.
http://youtu.be/316AzLYfAzw
The 10 videos that feature in the 'Top Trending Videos of 2012' are:
It surely was an illustrious year and with no more Mayan theories to point out the end of the world, let's see what 2013 has in store for us.
Happy New Year!