Toshiba has announced two of its Windows 8 laptops, the Qosmio X875 and Satellite U845t at CES 2013. Lenovo unveiled few of its Windows 8 Ultrabooks, Helix ThinkPad & Table PC at CES 2013 and next was Toshiba to announce its Windows 8 devices.
Qosmio X875 gaming notebook touts 17.3 inch screen with 1080p display and 3D option. It boasts industry's first 1TB hard drive with NVIDIA GeForce GTXx670M graphics with 3GB of GDDR5 discrete graphics memory. Running on 3rd Generation Intel Core i7 processor this laptop from Toshiba is expected to arrive in February 2013 for $1,479.99.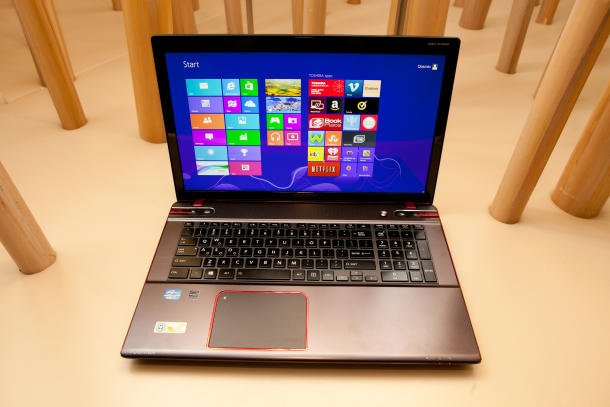 Next in lineup from Toshiba is ultrabook Satellite U845t which is expected to hit market by March 2013 for $799. This Windows 8 Ultrabook from Toshiba touts a 14" screen with 1,366X768 pixel display and runs on Intel Core i3 or i5 processor. Other specs include Hard drive of 500 GB and 6 GB RAM.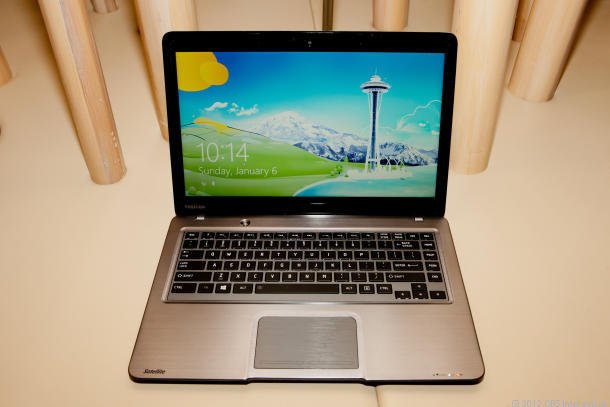 More products announced by Toshiba in CES 2013 include-
Toshiba L93000 Series Ultra HD 4K LED TVs
Mainstream PCs and Notebooks including P, S, L and C series
All-in-one PCs with 21.5" and 23" screens
32" to 58" LED TVs from L4300 series
23- 50" non smart LED TVs from L2300 and L1330 series
Media Box Units (Blu Ray players) with Cloud TV server access.
Windows 8 being the latest operating system from Microsoft is expected to bring some good deals at CES 2013.