Twitter recently made the official announcement of it acquiring a startup company from India, called as 'ZipDial'. ZipDial is a product company based in the city of Bangalore in India. With this acquisition, Twitter is hopeful that it will become more accessible to the people across the globe.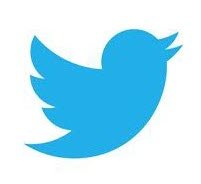 ZipDial has built a mobile platform that offers access to online content, even in the areas where Wi-Fi connections fail to connect to internet. This is possible because ZipDial offers the innovative technology of 'missed call'.
This technology merges different types of interfaces, which lets the users to fetch the needed information from various networks. ZipDial combines mobile apps, web, voice and messaging together on the platform that can be accessed by making a 'missed call' to a specified number. This designated phone number is toll-free for the callers, as they just have to give a missed call in order to access the internet.
The information the user searches through such medium is received by the user via app notification, voice or SMS. This way, the users don't need to be able to access network, but can still be connected to the internet.
Twitter mentions about this great partnership in the blog,
"Over the next several years, billions of people will come online for the first time in countries like Brazil, India and Indonesia. For many, their first online experience will be on a mobile device – but the cost of data may prevent them from experiencing the true power of the Internet. Twitter, in partnership with ZipDial, can make great content more accessible to everyone."
Twitter is certain that due to this acquisition, the company's investment in India will grow. Twitter considers this growth a great milestone, since for Twitter, India provides exponential growth opportunity. Twitter is soon going to set up a new engineering office in Bangalore.