Twitter has officially launched an Archive Tool to enable the users to keep a record of all their tweets. Twitter announced that users will now be able to download their entire personal Twitter archive.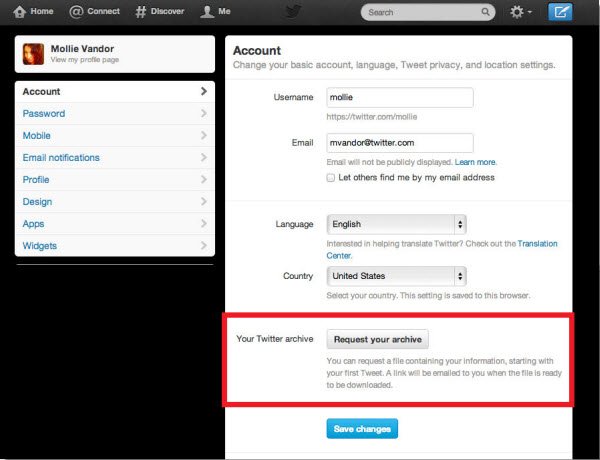 This achieve tool will include the tweets and retweets. Users can also search the tweets by keywords, date, usernames or hashtags. Twitter Engineer Mollie Vandor wrote in a blog post:
You make Twitter what it is. And if you tweet, you may have found yourself wanting to go back in time and explore your past Tweets. "Maybe you wanted to recall your reaction to the 2008 election, reminisce on what you said to your partner on your 10th anniversary or just see your first few Tweets.
To look for the new 'archive' tool scroll down to the bottom of Settings page. If the tool is enabled in your profile, you will see the option to request the archive down in the bottom.
Once you download the archive, Twitter will send an e-mail with complete detailed directions to access the archive.
A few users who have set English as their language in Twitter account have already gotten the tool. Over the coming weeks and months, Twitter will make it available to all users around the world, for all the languages.