Taking a cue from Facebook, Twitter Inc. said on Wednesday that it is experimenting new ways to tailor ads where it will scan your account info to show you promoted tweets. With this move, Twitter joins firms like Facebook, Google, Yahoo and other major websites that use cookies containing bits of information about the user and use them to show targeted ads.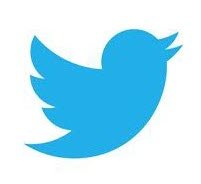 Intending to start soon, Twitter said that these new ad experiments would first be rolled out in the US with a bunch of interested advertisers and based on the success it would be decided to expand them in the future or not.
Citing an example of a florist who would like to make use of Twitter for advertising on Valentine's Day, Twitter said;
"Let's say a local florist wants to advertise a Valentine's Day special on Twitter. They'd prefer to show their ad to flower enthusiasts who frequent their website or subscribe to their newsletter. To get the special offer to those people who are also on Twitter, the shop may share with us a scrambled, unreadable email address (a hash) or a browser-related information (a browser cookie ID). We can then match that information to accounts in order to show them a Promoted Tweet with the Valentine's Day deal".
Public impact of Twitter's new feature
This new feature is certainly going to raise revenues for the company; however, it also gives rise to a public debate over the encroachment of third-party in users' online privacy. There are also examinations taking place by the European Union and the U.S. Federal Trade Commission of tracking technologies used by sites like Facebook. As a result, European authorities began asking social media sites like Facebook to inform visitors that cookies were being placed on their computers.
Opt out of Twitter advertising
In reply to this rule, Twitter mentions in the announcement they have equipped their users with simple and meaningful privacy options. Users can simply uncheck the box next to "Promoted content" in their account settings, and Twitter will not share their accounts information with Twitter's ad partners for tailoring ads. Twitter is also going to honor privacy by supporting "Do Not Track" or DNT. With this, if the user has enabled DNT in their browser, Twitter will not receive the browser-related information from their ad partners for tailoring the ads. People will certainly like Twitter's this step as it is honoring their user's privacy!