In an interesting development, Twitter launched its official application for Google Glass. This application from Twitter will now allow Google Glass users to tweet photos and texts. So as a user you tweet photos the text will automatically be included. Twitter through its official blog shared a photo #throughglass shown below.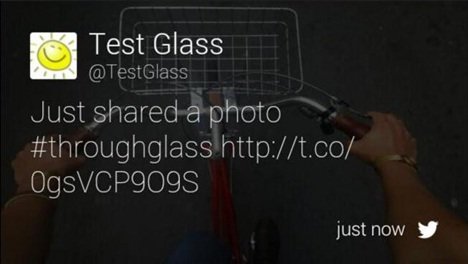 Elaborating more on its official blog Twitter quoted
"In addition to sharing photos, you can also keep up with the people you follow on Twitter through notifications — for mentions, DMs and Tweets from users for whom you've turned on notifications. As always, you can reply to, retweet or favorite these Tweets"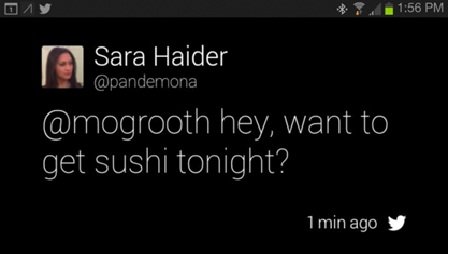 In case you are looking to try out this twitter application soon, and would like to install Google Glass, then you have may to wait until Google Glass applications reopens. Currently not many, except few thousands, have Google Glass headset bought for $1500.
Twitter's announcement did not come as a surprise for many because it was caught testing the a Glass app last month, when a tweet sharing a photo showed the user tweeted using something called "Twitter for Glass. However with Facebook too announcing application for Google Glass it would be interesting to see how Glass manages the application once it is launched sometime 2014. Let's wish Glass Best of Luck.
Click here for Twitter's official blog on Google Glass.