Twitter under the ownership of Elon Musk is now being rebranded as X. Elon Musk has tweeted about it. Ever since Elon Musk acquired Twitter, a lot of changes have occurred and the new rebranding move has come as a surprise to the users. The entire rebranding may slowly occur in the coming weeks or months foregoing the current bird logo and other old-Twitter things.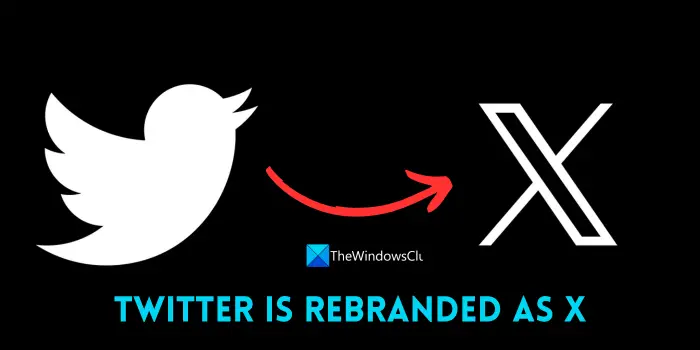 Twitter is getting rebranded as X
Elon Musk has recently tweeted on his official account that Twitter is being renamed and rebranded as X. The company got the domain X.com and redirected it to Twitter.com confirming the rebranding. They also unveiled the new logo of X a.k.a Twitter that replaces the existing bird logo. We may see all the changes take effect in the coming days.
Twitter CEO Linda Yaccarino tweeted that X will be a transforming force in the global town square and it will go further in changing the way we communicate.
X is the future state of unlimited interactivity – centered in audio, video, messaging, payments/banking – creating a global marketplace for ideas, goods, services, and opportunities. Powered by AI, X will connect us all in ways we're just beginning to imagine.
Twitter has undergone massive changes under the ownership of Elon Musk. It enabled subscriptions for the creators and shared ad revenue with the creators like YouTube and other platforms. Currently, it is in the transformational phase and we have to wait and see how it settles and emerges with the new competitor in the form of Threads from Meta.