Twitter has launched its first ever developer kit that lets the mobile app developers to embed Digits login for the app's website. This way, Digits login platform is used for website's login, instead of the conventional password process.
Twitter mentions in its official blog published on January 21, 2015 that this facility will help the developers who build mobile-first services. The Digits login will provide not only the 'best signup experience' to the developers; but it will also help makers to engage their app users on the app's website with the same digital credentials.
Manuel Deschamps of Twitter says in the blog,
"With Digits login for web, you can implement a simple and secure login on your app's website with just a few lines of code. To help you preserve the mobile-first experience of your service, your users still sign up first through your mobile app, as they normally would, before they can log in to your site. But now, not only can Digits help you drive more downloads for your app, it also enables you to bring your mobile service onto the web — ensuring a consistent identity experience across platforms."
How to use Digits login
Digits login has three step authentication process. Users need to select their country and enter their mobile number. On clicking the tab 'Send confirmation code', Digits sends a message to the users to confirm their phone number.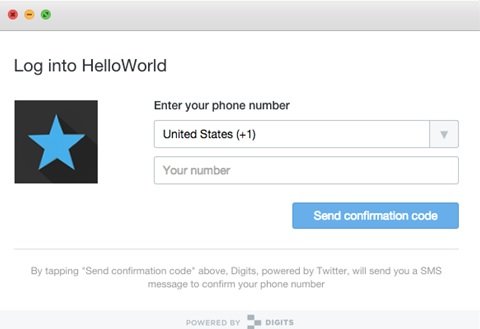 After that, users need to enter the confirmation code they have received through the message.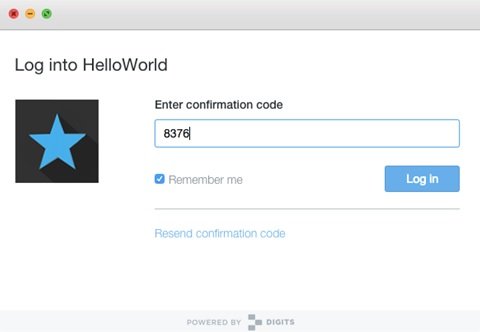 When the confirmation code is entered, Digits remembers users' mobile number and other details. This way, Digits login saves users from the extra step of entering passwords or other similar process. Due to this single-log-in experience, users are more likely to stick to the website, increasing the website's conversion rate. Developers can get the Digits login SDK at fabric.io.
Finally, as Twitter says, with Digits, developers will never have to build their own login solution or infrastructure that works for both mobile or web.
Read the complete blog post at Twitter's Developer Blog.