Twitter is rolling its new feature 'While you were away'. As the name suggests, this feature shows you a recap of all the tweets posted while you were not on Twitter. The recap of important tweets will be displayed with a "While you were away" heading.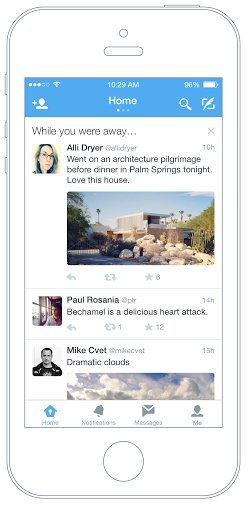 Usually Twitter shows the latest Tweets in a chronological order, but this lately added feature will show a recap of important tweets you might have missed since you last logged in. The feature is rolling out for all the Twitter website as well as its apps.
Talking about this new feature, Paul Rosania, the product manager at Twitter wrote in an official blog post, "Our goal is to help you keep up – or catch up – with your world, no matter how much time you spend on Twitter. With a few improvements to the home timeline, we think we can do a better job of delivering on that promise without compromising the real-time nature of Twitter".
So now you don't need to keep scrolling down to check if you have missed any important tweets on your home timeline while you were away. All the important tweets will now be displayed on the basis of importance instead of chronological order. Twitter will rank the tweets on the basis of engagement and other factors.
Stay tuned to the official Twitter Blog for more updates.