With recent anger among people after abusive troll behavior by some users in the UK, Tony Wang, General Manager Twitter UK had tweeted a series of tweets last week, saying – We take online abuse seriously and provide advice and guidance to our users. He had also said , "we're testing ways to simplify reporting..". And today he even personally apologized to those who have experienced abuse on Twitter, and reiterated the commitment to protect users against abuse on Twitter.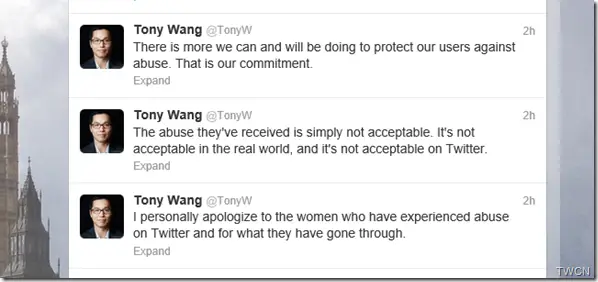 Twitter today announced about its simplification of the abuse reporting process after listening to its users feedback .
"Over the past week, we've been listening to your feedback on how we can improve our service. You told us that we need to make our rules clearer, simplify our abuse reporting process, and promote the responsible use of Twitter."
Twitter updated its users on what it has done and what it has committed to do over next few months:
Twitter Rules updated : Twitter Rules were updated to clarify that twitter do not tolerate abusive behaviour. Twitter want people to feel safe on Twitter, and want Twitter Rules to send a clear message to anyone who thought that such behaviour was, or could ever be, acceptable.
In-Tweet report button : Twitter has introduced an in-Tweet report button in the latest version of the iOS Twitter app and on the mobile web. Rather than going to Help Centre to file an abuse report, users can report abusive behaviour directly from a Tweet. Starting next month, this button will also be available in Android app and on Twitter.com.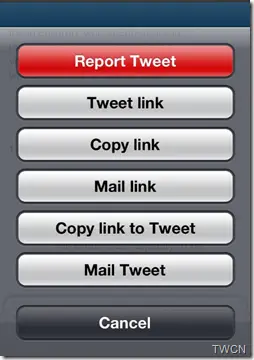 UK Safer Internet Centre : Twitter will work with the UK Safer Internet Centre to expand its user resources on digital citizenship and staying safe online.
Twitter will keep working and is committed to making the social site a safe place for its  users. "We are adding additional staff to the teams that handle abuse reports and are exploring new ways of using technology to improve everyone's experience on Twitter. We're here, and we're listening to you."
Beware, all those trolls abusing people on Twitter!