The Twitter community is expanding by thousands, if not millions with each passing day. The micro-blogging platform that allows you to express your opinion in 140 character long tweets has become an indispensable tool for communication, today. The website is not merely a communication tool but a vital network for small business too. Realizing such potential has prodded Twitter to design a guide intended to help novice twitter users to not only learn about the benefits of leveraging its service, but also use it at a more functional level – business.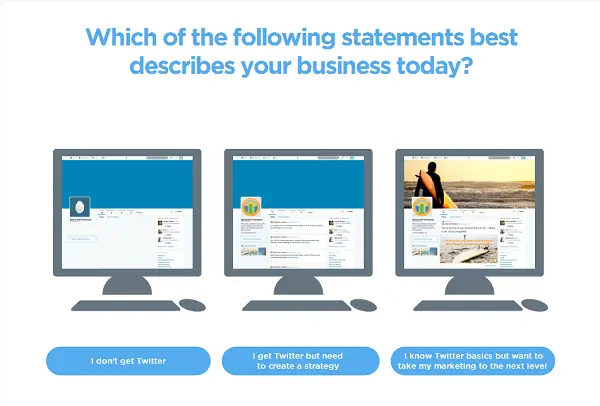 Twitter Small Business Guide
Whether you need to create an account, build your Twitter strategy or add to your marketing skills, the Twitter claims its guide has all the requisite tool to push your business upwards. The downside of the guide is that not all of us have the time to thumb through a 'how-to' manual. Nevertheless, the guide keeps it simple by breaking down specifics into following topics.
I don't get Twitter
I get Twitter but need to create a strategy
I know Twitter basics but want to take my marketing to the next level
The first part helps you learn basics, find potential customers on real-time information network and improve your Twitter profile to match it with your desired business goal.
The second part powers you to build a content calendar for your tweets and get more engagements with your tweets. Besides, there's a Marketing Kickstart Toolkit to help you get started. Precisely, it helps you establish your presence across the micro-blogging platform.
Once done, the third and the final part educates you about developing skills in writing tweets intended toward driving engagement and building relationships with followers. A good rule of thumb is that 80% of your Tweets should focus on engagement, with the remaining 20% focused on direct selling.
Go here to get started!