After bringing the new Twitter Web Analytics tool, Twitter has now come up with another interesting tool "Follow Me". Making its social networking yet more popular Twitter has now announced a new tool Follow Me which allows users to create a highlight reel of their best pictures, video clips, standout messages, tweets and most engaging moments on their Twitter timeline.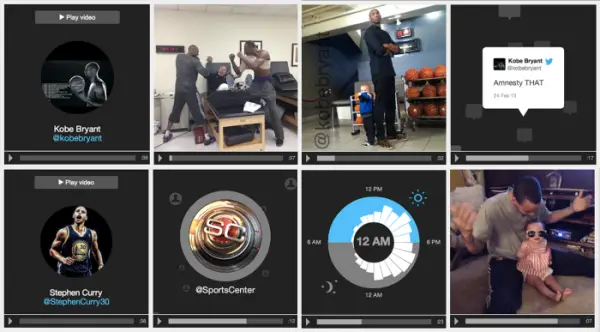 Twitter announced it partnership Vizify and the new tool # Follow Me, via a television program "NBA Social Media Awards" on Turner TV.
Vizify is a Portland startup social media infographic company which is known for creating the visual overviews of your activities on various social networking websites as well as your personal website or blog.
How to create a Twitter Highlight Reel Using 'Follow Me'
Creating a highlight reel using 'Follow Me' is very simple. You can create your own reel simply with Vizify and allowing its access to your Twitter account. Simply go to the Vizyfy's Twitter Video page and authorize it to access your Twitter account data. The program grabs your Twitter highlights and brings it up in a form of '30-second reel' with a catchy tune.
You can select the elements to appear in your 'Reel' like your photos, videos, messages or tweets accordingly. You can also adjust the music of the reel. You can pick the soundtrack for your highlight reel video from Friendly Music or YouTube. The application summarizes your tweets; gather your top followers, time you tweet and your tweet topics to create the video. The best part about Follow Me is that it also allows you to share your highlight Reel Video with your followers on Twitter.
It isn't all, once you are done with your highlight Reel Video, Vizify allows you to edit it with pictures, vine videos, tweets, messages of your own choice.
The highlight reel is indeed a new feature for Twitter, but Vizify has been creating such interactive infographics with other leading social networking websites like Facebook, Flickr, and LinkedIn etc. Create your own Twitter Highlight Reel with #FollowMe and check all your best tweets , most engaging photos, and Vine videos together.