Twitter has good news for its users. Twitter users can now analyze the popularity of their tweets using the Twitter analytics tool. Previously available only for Twitter's advertising customers, Twitter analytics platform is now open for the general users. Twitter today announced Twitter Web Analytics, a traffic analyzing tool for the webmasters to track the traffic driven to their websites through their specific tweets.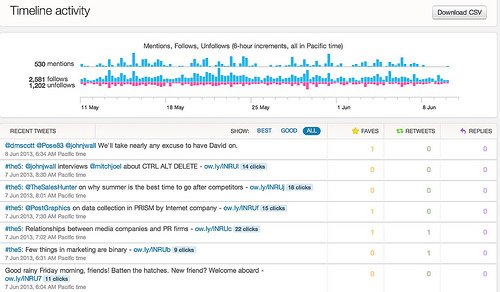 Users can now analyze the comprehensive data about reach to their most recent tweets using this new Twitter Web Analytics Tool. Webmasters and bloggers have been using Twitter to drive traffic and engagement to their websites for long, but they never actually could measure the accurate amount of traffic coming through their tweets.
How to use Twitter Web Analytics Tool
Login to your Twitter account at ads.twitter.com
Click on the 'Analytics' button and select your 'Timeline Activity' or 'Followers' from the drop-down.
The tool shows the detailed stats of your Twitter timeline activities like numbers of retweets, reach from your followers and number of times a user has favorited or replied your tweet. You can also check the specific number of clicks on each of your link through this web analytics tool.
The followers section shows the demographic data of all your followers which includes location, gender, and top interests of users. The followers option also shows a graph of Twitter users who follow or unfollow you.
With a very clear and handy format, this Web Analytics Tool from Twitter is very simple to use. No matter you are an expert internet market or an avid newbie blogger, you can use this tool to track the traffic of your website. The tool also allows downloading a CSV file to keep the analytics data for your personal records.
Twitter however introduced its web analytics tool long back in 2011, but it was initially open only for the Twitter's advertising customers. Vice president of marketing technology at SHIFT Communications Christopher Penn was the first person to notice the new Web Analytics Tool from Twitter.