In what could be a desperate attempt to get more users, the new Edge web browser may be forcing itself onto Windows users. Microsoft has been caught pressurizing users into using its new Chromium-based version of Edge, courtesy of a recent Windows update.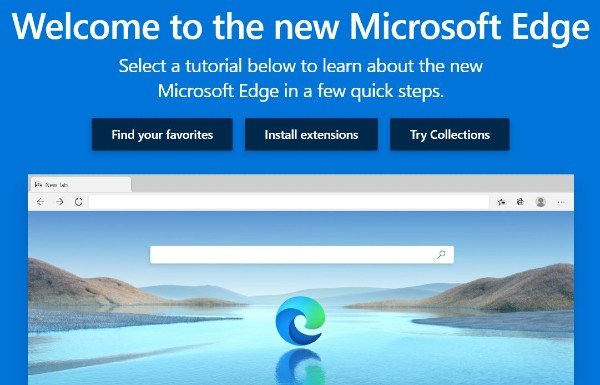 Windows 10 update annoys users with 'forced' Edge
Following an update, Microsoft is not only installing the new Edge browser on Windows computers including Windows 7 and Windows 8 but oddly enough, it is also pinning it to the operating system's taskbar, as many users have pointed out on social media.
Going by various social media posts, many Windows users recently woke up to unusual behavior in their computers following a 'forced' Windows update, which delivered a new Chromium-based version of Edge.
A recent Windows 10 update not only forced a full-screen Microsoft Edge web browser window, but it also prevented users from dodging it.
A Windows 10 update forces a full screen @MicrosoftEdge window, which cannot be closed from the taskbar, or CTRL W, or even ALT F4. You must press "get started," then the X, and even then it pops up a welcome screen. And pins itself to the taskbar. pic.twitter.com/mEhEbqpIc7

— Taran Quarantino (@TaranVH) July 2, 2020
Another user complained that they were unable to close Edge from the taskbar.
"You must press "get started," then the X, and even then it pops up a welcome screen. And pins itself to the taskbar… @MicrosoftEdge the more aggressively you try to cram this browser down my throat, the less likely I am to ever want to use it voluntarily."
Apparently, many users also lost their work due to the suddenness of this update. Another user wrote:
"My PC just force shutdown to install Microsoft edge. Losing at least an hour of drawing."
Although the new Edge promises "more privacy, more productivity, and world-class performance," Windows users are not happy with the way Microsoft is pushing these forced-updates just to boost Edge's market share.
While the company is already replacing Edge Legacy with Edge Chromium with new updates, there was a report that new Edge imports data from other web browser applications such as Firefox without permission.
Edge is betting big on progressive web apps (PWAs). Edge is working to implement a new Chromium feature: App Shortcuts. This feature will provide Edge users with an ability to compose tweets directly from Windows 10 taskbar.