Being a responsible, pro-privacy Internet consumer doesn't mean you are familiar with the dark side of the web also known as the Dark web, which is merely a subset of the Deep web. We often read about terms like the Dark Web, Deep Net, or Deep Web in news articles.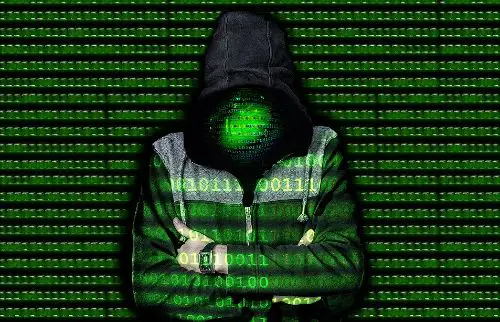 Sci-fi movies and documentaries may have also filled your mind with crazy stories, fear, and obsession about the Dark web, which is often portrayed as a breeding ground for state-of-the-art hackers and bad people alike in Hollywood films. But according to a new study, some Internet users are neither aware nor concerned about the Dark web which is equally scary.
Users don't care about their Personal Data leaked on Dark Web
In a survey of more than 3,000 users, 40 percent of respondents didn't know anything about the Dark web. If that wasn't enough, 14 percent of them implied they were not concerned about the Dark web:
"Our recent survey of 3,250 global respondents* found that 40% of people don't know what the dark web is. And 14% said they take no action at all to protect their information online," said the study. "While these numbers alone are concerning, it's even more worrisome when you consider how much more time we've all been spending online in recent months."
What is the Dark Web?
The dark web belongs to a portion of the Internet which is not indexed by search engines like Google or Bing. It's rather anonymous and hidden from the general Internet population.
When asked if their private data has been found on the dark web, only 4 percent of respondents said yes while 50 percent of them were not sure.
Earlier, a cybersecurity firm said it spotted personal details like phone numbers, email addresses, and location data of thousands of Truecaller users being sold on the Dark web, something Truecaller later denied.
The majority of respondents (86 percent) said they had no way of knowing whether their information was on the Dark web which is understandable. However, users can sign up for services like Have I Been Pwned? to know whether their information has been part of any data breach.
Some other findings
13 percent of users said they have used a service that was involved in a data breach incident in the past.
More than 9.7 billion records of online data have been stolen, lost since 2013.
The term Dark web sounds mysterious. That's for sure. So, there may be a natural assumption among online users that no matter how much we end up reading and watching about the Dark Web, it's never actually going to be enough. The assumption is not completely wrong per se. However, knowing about the Dark web and taking it seriously will be a stepping stone towards better ensuring your online safety and privacy.