With 9 days to go before Windows 10 is launched across 190 countries, Microsoft has highlighted some features of the upcoming operating system that makes you feel familiar with the layout and the user interface. Microsoft says that though Windows 10 is a new launch, it is built on existing Windows experience so that users don't feel alien adopting a new system.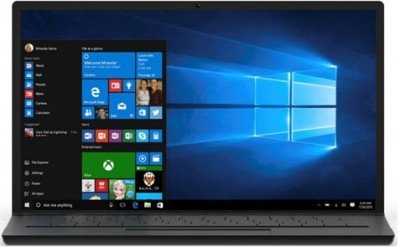 Here are the features to look for, when Windows 10 marks its debut.
Start Menu and Button
This was the one of the most talked about feature when Microsoft bought Windows 8. Microsoft drew a lot of flak for removing it and was one of the prime reasons why Windows 8 was so unpopular. Now with Windows 10, Start menu is now back in a more robust and expanded format.
Windows 10 start menu, provide users one-click access to the functions and files. You can quickly reach your most frequently used apps, PC settings and there is plenty of space to add your favorite Live Tiles. The redesigned start menu also provides easy access to,
Most used apps
Recently added apps
All apps
File explorer, Settings and Power button
Live Tile
Live Tiles feature provide live updates from your apps right on your Start screen so you can easily see what's happening in your world and jump right into an app when you need to. Get updates of a new email, next appointment, or the weekend weather easily with Windows 10 Live Tile.
Moreover, using Tile groups, you can free your Start menu by moving some of your pinned apps into a group of similar items. Just move a tile to an open space, and when a gray divider bar appears, release the tile. Then move more tiles in or out of the group to suit your needs.
Easy upgrade
Microsoft is offering a hassle-free upgrade to Windows 10. The upgrade preserves your documents and files so you don't need to worry about things getting lost. In case of any issue, Microsoft Help Desk is available at text chat to resolve your query.