WhatsApp video calling is now available for Windows mobile, iOS, and Android devices. After being rumored and tested for long, the most anticipated feature of Video Calling is finally launched for its users across the popular platforms.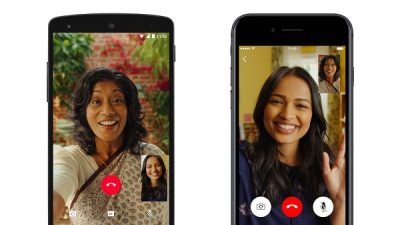 Announcing the latest feature of video calling official WhatsApp blog says,
"We're introducing this feature because we know that sometimes voice and text just aren't enough. There's no substitute for watching your grandchild take her first steps, or seeing your daughter's face while she's studying abroad. And we want to make these features available to everyone, not just those who can afford the most expensive new phones or live in countries with the best cellular networks".
How to activate WhatsApp Video Calling
WhatsApp video calling feature is automatically rolled out as an update for most of the users, however, some of you might need to update it manually from the app store.
To activate the video calling feature on your WhatsApp manually, just go to the Windows/App Store/Google Play, check for the update and download it using your internet connection
WhatsApp initially was released as a free messaging app and back in the year 2015, the company introduced the feature of Voice calling. While the voice calling was an invite only feature, the video calling feature is available as an update in the Windows Store, Google Play Store, and App Store.
The company keeps updating the app with new features and update time to time. Recently a feature of sending GIF was also introduced in WhatsApp and there is also a desktop version of WhatsApp available for Windows PC.
As the news of video-calling rolled out over the web, spammers got active and started duping the users with unsolicited spam invite link of WhatsApp video calling. Please note that the link going viral on WhatsApp is fake and may expose your Smartphone to harmful hacks.