According to new evidence that has surfaced online, WhatsApp dark mode for desktop and web apps is currently in works. Of late, there has been so much excitement about WhatsApp's dark theme among users. A few weeks ago, WhatsApp made the dark theme live for Android, and now the company may be working on something similar for the Windows desktop and web users. See the screenshot below: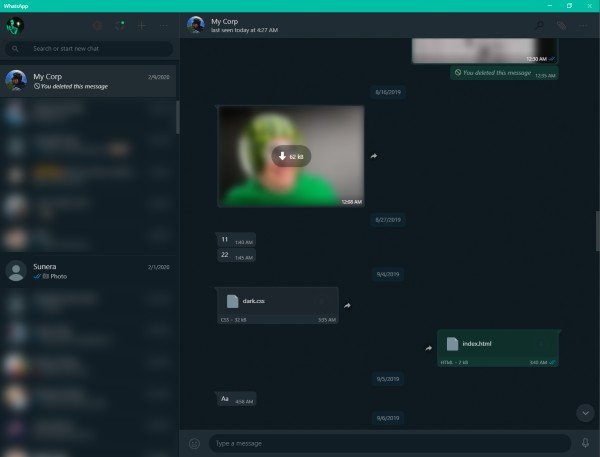 WhatsApp Dark mode for desktop and web apps
A Twitter user @m4heshd originally discovered strings of code in the source of WhatsApp for Desktop version 0.4.930. This code points to a Dark theme hidden under WhatsApp desktop app:
"I've been developing the Dark mode for @WhatsApp desktop for sometime now and i just saw these updates on v0.4.930 which has their signature dark color. They might release the dark mode soon."
Looking at these screenshots, we can safely assume that the overall theme and colors will be more or less similar to WhatsApp Dark theme for Android devices. The feature is currently in development. For now, WhatsApp hasn't officially shared any release timeline regarding the upcoming dark theme for desktop.
Some additional screenshots shared by @WABetaInfo provide us a glimpse of the main WhatsApp Desktop screen, settings screen, emojis selector, stickers and GIF panel, among others: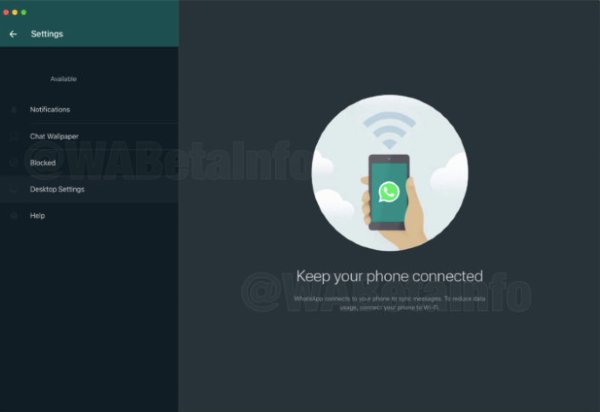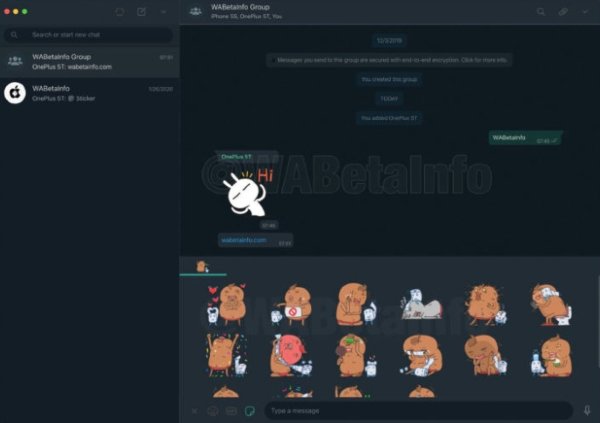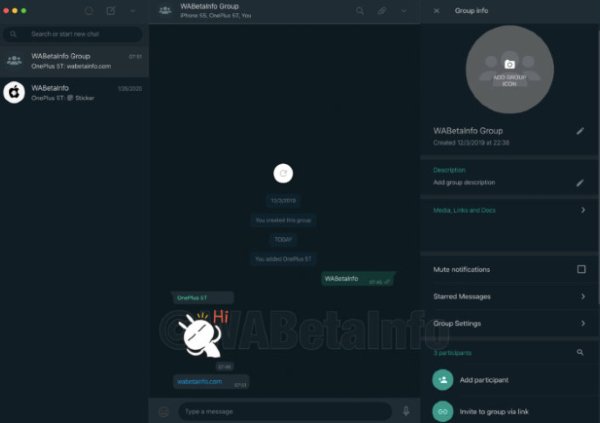 For now, these screenshots should only help get us a brief idea in terms of what to expect before WhatsApp finally starts shipping dark themes to desktop and web users.
https://youtu.be/DoPYlgsEKvk
WhatsApp Dark mode for Android and iOS
We first heard about WhatsApp dark mode in March last year. Since then, WhatsApp has been working to improve the Dark theme across the platforms. With more than 1.5 billion monthly active users, WhatsApp happens to be the most popular instant messaging app worldwide. Hence, the constant demand for the feature has been unprecedented.
Meanwhile, the Android 10 and iOS 13 operating systems deliver system-wide native support for dark themes. Hence, we knew for a fact that WhatsApp will start rolling out Dark theme for Android users by the end of 2019. The Dark theme for Android is currently live only for the beta testers.
Update: It is now available.