Microsoft has re-enabled the wake word in the latest version of Cortana in Windows 10. As a result, Windows 10 2004 users will now be able to use the wake word (Hey Cortana) with Cortana. Wake word Cortana mode allows users to interact with Cortana using voice commands.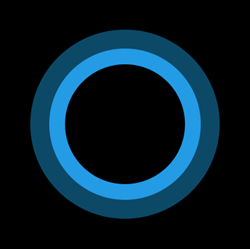 Windows 10 re-enables Cortana wake word
"The wake word has been re-enabled in the latest version of Cortana in Windows. If you're on Windows 10, May 2020 Update, be sure that you've updated to build 19041.329 or later to use the wake word with Cortana," says Microsoft.
Microsoft previously disabled support for Cortana wake word in Windows 10 May 2020 update. In our Windows 10 2004 machine, the wake word option is unavailable for us. But now we can get it working for us once again by updating to build 19041.329 or later.
Goes without saying, the wake word feature in Cortana will be available for all Windows 10 2004 users following the update.
Well, the wake world support in Cortana continues to remain functional in earlier Windows 10 builds. Windows 10 with the November 2019 update and earlier versions, for instance, can easily enable or disable the 'Cortana' mode in settings.
How to activate Cortana wake word support in Windows 10 2004
Open the Cortana app on your PC
Navigate to Settings
Click on 'Talk to Cortana'
Find 'Hey Cortana' settings
Switch the toggle to 'On'
With Cortana responding to your voice commands, there is so much that you can do with it. Let's say you want to open Bluetooth settings. All you need to do is use the wake word command followed by the action you want Cortana to perform for you:
"Cortana, open Bluetooth settings."
Similarly, you can get Cortana to open apps on your Windows 10 2004 computer. For example:
"Cortana, open PowerPoint."
Earlier this month, Microsoft announced that Cortana will stop working on a number of devices next year. As a result, the company will pull the plug on Cortana on Android and iOS devices, in addition to first-gen Surface headphones, among other devices.
Meanwhile, Microsoft will introduce some new Cortana experiences to Windows 10, Microsoft Teams, and more in the coming days.