Windows 10 v20H2 pre-release version is now available for commercial validation ahead of its general availability, Microsoft has confirmed. Windows 10 v20H2 will be available on devices running Windows 10 v2004, courtesy of an enablement package.
Now, commercial customers can explore how much time it takes it to update Windows 10 from version 2004 to version 20H2. Commercial Windows 10 customers can also explore the downtime involved.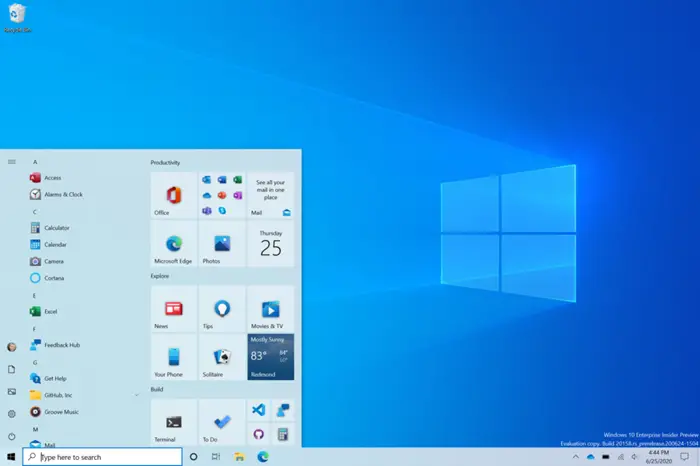 Windows 10 20H2 pre-release update now available
The pre-release commercial availability of Windows 10 20H2 will provide users with ways to explore the new Local Users and Groups mobile device management (MDM) policy.
This policy allows administrators to make granular changes to a local group on a managed device.
In its recent blog post, Microsoft wrote:
"The enablement package is a great option for installing a scoped feature update like Windows 10, version 20H2 as it enables an update from version 2004 to version 20H2 with a single restart, reducing update downtime."
How to install Windows 10 20H2
Similar to Windows 10 versions 1903 and 1909, Windows 10 versions 2004 and 20H2 share a common core operating system alongside an identical set of system files.
Windows 10 20H2 commercial pre-release is accessible via all standard methods such as Windows Update, Windows Server Update Services (WSUS), Azure Marketplace, and by downloading an ISO file.
Do you have devices enrolled in the Beta channel or do you manage updates from Windows Update? In both cases, no action is needed from you.
Windows 10 20H2 will be available on all commercial devices in the Beta and Release Preview Channels. Meanwhile, Windows 10 2004 users can easily upgrade to version 20H2 via an enablement package.
According to Microsoft, a commercial device is the one that isn't running the Windows 10 Home Edition. The device must be managed by an IT administrator. The device is commercial if it consists of a volume license key, a CommercialID, or is linked to a domain.
Customers managing updates with Windows Server Update Services can take a full feature update to Windows 10 20H2 or experiment with the enablement package path.
Ensure that you have synchronized the "Windows Insider Preview" category. After you have it, the number of Windows 10 20H2 updates will appear in your console.