Starting with the next feature update, Windows 10 20H2 – the '20H2′ will be used as the version name instead of mentioning them as 2004, 1909, etc. to identify the release of Windows 10.
Microsoft has announced its next feature update: Windows 10, version 20H2. The company has also revealed its plans for this upcoming release, which is supposed to arrive sometime in the second half of 2020. Windows 10, version 20H2 will become available for those running Windows 10, version 2004.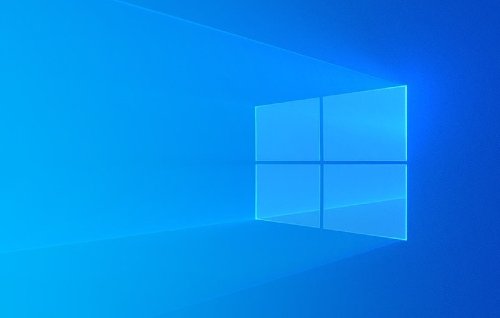 Windows 10 version 20H2 is what the next feature update will be called
Starting with Windows 10 20H2, Microsoft is simplifying the naming of Windows 10 versions. As a result, Microsoft is moving to a new format, denoting the release timeline of a Windows 10 release in retail and commercial channels. However, Microsoft says it will continue to use a friendly name, such as the May 2020 Update, in consumer communications.
According to Microsoft, the broader roll-out of Windows 10, version 20H2 will begin later this calendar year. More information the company's release plans will become available as and when Windows 10, version 20H2 inches closer to launch.
Furthermore, Microsoft has revealed its servicing approach for this release, in addition to plans to simplify the naming of Windows versions in the future. In its blog post, Microsoft wrote:
"We continue to employ a multilayered approach to the development and launch of feature updates that includes fully leveraging the Windows Insider Program to obtain user feedback and data insights on quality."
Microsoft has released 20H2 builds to Windows Insiders in the Slow ring. So, if you are a Windows Insider, you can get your hands on the new, upcoming features of Windows 10, version 20H2.
New Microsoft Edge based on Chromium
Microsoft promises performance and quality enhancements with Windows 10, version 20H2 release. It will also be the first version of Windows 10 to include the new Microsoft Edge based on the Chromium engine. Earlier in June, Microsoft started replacing Edge Legacy with Edge Chromium with new updates.
Microsoft will make use of the servicing technology it uses for the monthly update process to deliver Windows 10, version 20H2. The update will become available for customers running the May 2020 Update who choose to update to the new release.
Meaning, Microsoft is promising a faster installation process similar to a monthly update. The company is essentially trying to get more Windows 10 users to install the May 2020 update, which is far from perfect and has a limited number of compatible devices.
Meanwhile, Windows 10 Enterprise and Education editions of version 20H2 will receive 30 months of assured servicing.