Following the release of Windows 10 Insider Preview Build 14295 for Windows Insiders, Microsoft, today, released the corresponding SDK v10.0.14295.1000 for developers, dubbed – Windows 10 Anniversary SDK. The name essentially marks Windows 10's first birthday and includes multitude of new features and APIs that are the direct result of your users feedback.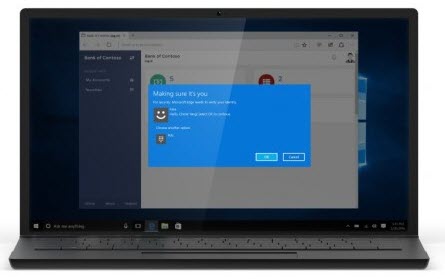 Windows 10 Anniversary SDK Update
Here's a list of what new innovations will feature in Windows 10 in the Anniversary Update SDK:
Windows Ink APIs:  A new platform developed specifically for Windows 10 apps to support stylus. Just two lines of code enable you to bring the "Hello World" of Windows Ink into your apps through the InkCanvas and new InkToolbar controls. On the other hand, the InkPresenter will offer a unique way for extending the InkToolbar to create customize ink experiences.
Windows Hello: The biometric authentication feature from Windows has become quite popular. It helps you access your apps in a more secure environment with Windows Passport. That said, managing 20-30 different accounts requiring passwords can quite be a task. To avoid this, Windows 10 Anniversary Update will allow you to use the same easy, yet strong, security of Windows Hello* with Windows apps and Microsoft Edge.
Cortana APIs: Almost all the apps running on Windows 10 use voice commands with Cortana. There will be deeper integration with third party apps coming into this fold. For instance, support for third party apps will make it simpler for the users to book a movie ticket or make hotel and restaurant reservations.
Microsoft HoloLens Development Edition: HoloLens offers new ways to communicate, work and play. The upcoming Windows Holographic SDK and emulator will enable you to create holographic apps using UWP.
All these changes are aimed at making Windows, the best development environment regardless of the technologies you prefer or the platforms you target, says Microsoft.