Microsoft has officially confirmed the Windows 10 Anniversary Update release date that it had accidently revealed yesterday. Today, the company finally confirmed that the Windows 10 Anniversary Update is indeed arriving on August 2nd. Let us take at some of the new features in the Windows 10 Anniversary Update.
Windows 10 Anniversary Update features
Windows 10 was launched on July 29, 2015, in 190 markets globally as a free upgrade for Windows 7 and Windows 8.1 customer. Until now, Windows 10 has been downloaded on over 350 million devices and the free upgrade offer is available until July 29, 2016. The Anniversary Update, which is a major update and practically version 1607, will include a lot of feature improvements and innovations. Here is all that is coming this August 2nd.
Security Updates for Individuals and Corporates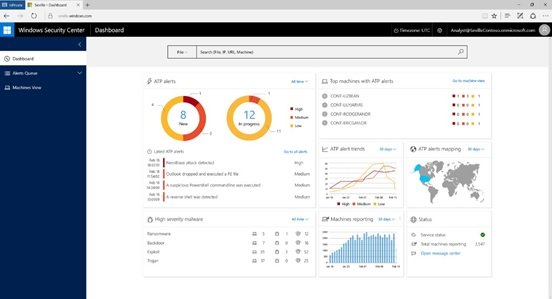 For Individuals
Anniversary Update would include two security innovations for individuals,
New Windows Hello for apps and websites: New Windows Hello features would make it convenient for users to use the same easy, yet strong, security of Windows Hello with Windows apps and Microsoft Edge, the first and only browser to natively support biometrics with supporting sites.
Improvement to Windows Defender: Microsoft's antivirus software would be updated with an option to automatically schedule periodic quick scans of PC; as well as provide new notifications and summaries when scans are complete and threats are found.
For Corporates
Similar to Individuals, Anniversary update for Corporates would also include two security innovations,
Windows Defender Advanced Threat Protection: To defend against cyber attacks, Microsoft has come with Windows Defender Advanced Threat Protection(WDATP) that detects, investigates, and responds to advanced malicious attacks on networks by providing a more comprehensive threat intelligence and attack detection.
Windows Information Protection: To guard businesses against accidental data leaks, Microsoft is introducing Windows Information Protection that enables companies to separate personal and organizational data and helps protect corporate data where ever it goes.
Windows Ink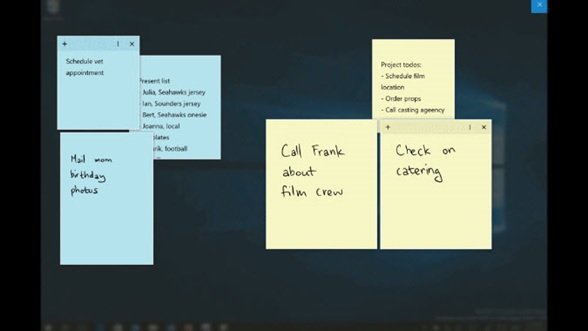 To be introduced for the first time in Anniversary Update, Windows Ink, will provide users with a digital stylus to draw on documents, maps or other apps. As Microsoft explains, graphic designers can be more creative, musicians can write digital music, lawyers can edit documents with the power of the pen, and students can do mathematical equations and learn by writing – all with Windows Ink.
A more Creative Cortana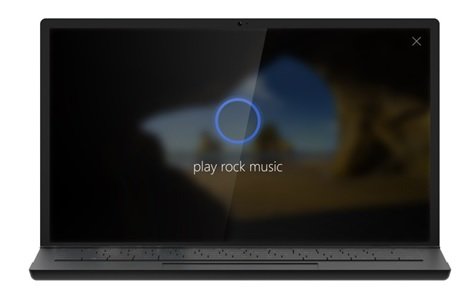 As part of the new update, Microsoft has positioned Cortana above the lock screen of the PC making it easier for users to ask questions, play music from PC or set a reminder without unlocking the device. Cortana would also be able to save and recall information and also provide notifications.
For Developers
It will include new SDK Updates that promises new experiences for Developers.
A better Microsoft Edge
Since its launch, Microsoft Edge has been playing catch-up with its competitor Google Chrome on some factors especially the supported extensions. Microsoft has addressed this issue in the anniversary update with a new architecture that supports modern web standards, including HTML5, CSS3, and ARIA.
The page structure and content are now exposed more clearly with assistive technology. The visual presentation of web pages in high contrast mode is greatly improved to provide additional visual context, while preserving text contrast.
For Gaming enthusiasts, Microsoft has introduced Xbox Play Anywhere program which allows video gamers to start playing on a Xbox One console or a Windows 10 PC and resume on another device without losing their progress.
The Update will ship with cool new Ninja Cat emojis. Moreover, there are several new Accessibility improvements.
There's much more in this release, and in case you want to read in detail, click here.