In the first week of  this month, Microsoft announced the initial details on Windows 10 developer strategy and the universal app platform, briefing Windows 10 from a developer point of you. Today, the first technical preview of the Windows 10 Developer Tools has been made public for Windows Insiders.
Windows 10 Developer Tools Preview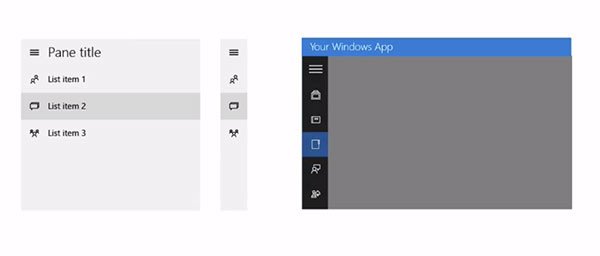 Windows 10 enthusiasts and developers can follow the procedure mentioned below, to enroll and access the latest exclusive developer tools preview.
The first step is to join the Windows Insider Program if you have not. Through this program one can set up a developer machine by downloading the required software .
Once the installation is successful, you can start with your first Windows 10 app by choosing any of the universal app templates.
Windows 10 developer tools are in preview mode, experiencing issues while trying are quite common. One can check out the release notes and known issues with Visual Studio 2015 CTP6 . The developers can refer the Windows and Windows Phone apps MSDN forum to troubleshoot, learn or give feedback on Windows 10 development.
In addition to the developer tools preview, Microsoft has provided an enormous amount of resources to help developers to start with Windows 10 app development. The following are the developer resources made available:
Introducing the Universal App Platform:  First look on Windows 10 and how to build universal apps from Kevin Gallo.
Windows 10 Jumpstart Preview:  Gives a glimpse on the upcoming Jumpstart training content. The videos which are present provides  information on bringing Windows 8.1 app up to Windows 10.
What's New in Windows 10 for Developers: Provides complete overview of what's new in the documentation. The Windows 10 developer documentation is online on the Windows Dev Center.
Code samples: All the documentation code samples related to Windows 10 are published on GitHub. More code samples shall come after the Build conference.
More details can be found on Windows Blogs and Somasegar's blog.